With a sound that goes blown-out hardcore style one second and gothy punk the next, Mugger recently emerged out of the Austin, Texas, scene with an excellent demo. Listen to it here.
The band is fronted by vocalist Anna Troxell, who many will remember from Philly outfit Creepoid who's drummer Patrick Troxell, also features in Mugger in addition to members of The Well and Radioactivity/TVs.
The band is doing a Texas run in July/August with Chemical Fix, Detox, and Mexican Coke (dates below). More dates to be announced in the Fall.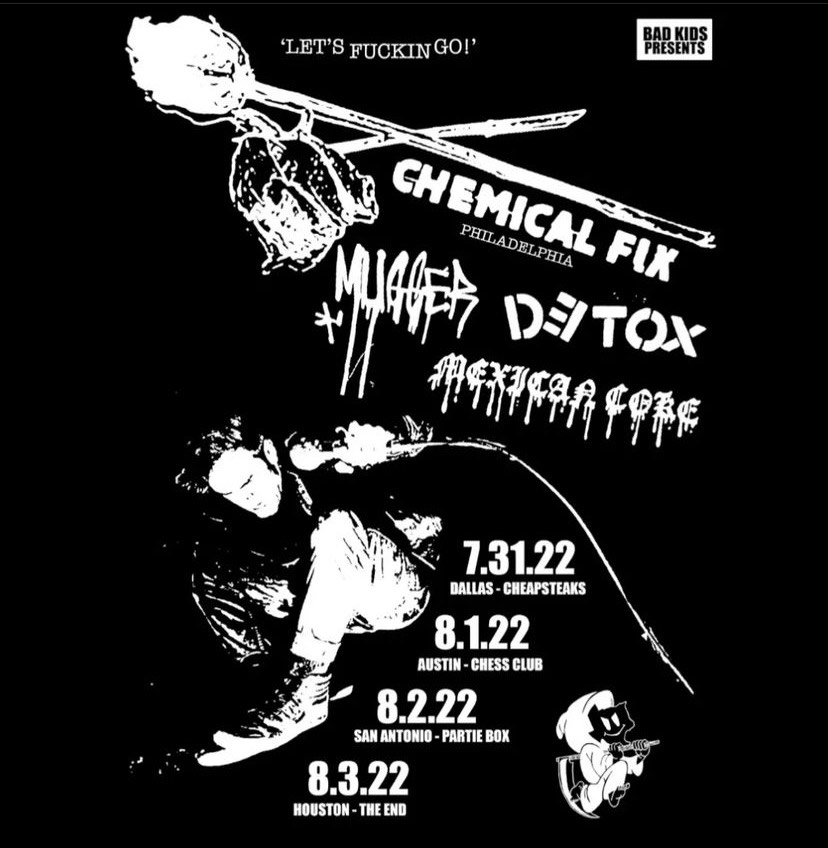 Follow Mugger on social media: Instagram