Oakland based rapper Unity returns with his new "Free The Funk" and ropes in George Clinton, Sly Stone, Bebe and Amuka for this track.  Unity Lewis, formally known as Young Precise, is announced the release of his second project, 7th Dynasty, featuring 60's and 70's Funk music pioneer, George Clinton. The album, which is produced by Oakland's electronic/hip-hop Egon Brainparts of the production duo Bossasaurus, was released on May 20th on Unity Lewis Arts and Entertainment. Other features on 7th Dynasty include up and coming rapper Holly Saucy and Bay Area legend Rappin' 4-Tay.
7th Dynasty is the brainchild of Unity Lewis. Originally meant to be an album with his production partner, Egon, it developed into more when Unity met Tracey Lewis-Clinton, George Clinton's son, and the two hit it off and began recording music.
"Then one day, he introduced me to his father," explains Unity. "Of course, I was in awe. I asked him to record a track with me and was pretty thrilled when he agreed." Over the summer of 2012, one track turned into five and in just two studio sessions, Unity had all the tracks recorded with George.
Born in Los Angeles, Unity was raised in both LA and Sacramento, CA. By the age of 3, a young Unity was learning to draw, paint and sculpt. For college, Unity moved to Oakland to attend California College of the Arts (CCA). His passion for art is no surprise. Unity's grandmother is Dr. Samella Lewis, artist and author of the history making Black Artists on Art book series from the 1960s. In 2015, Unity helped continue with his grandmothers series with The Legacy Exhibit which celebrated the 46th anniversary of the book and featured current African-American artists.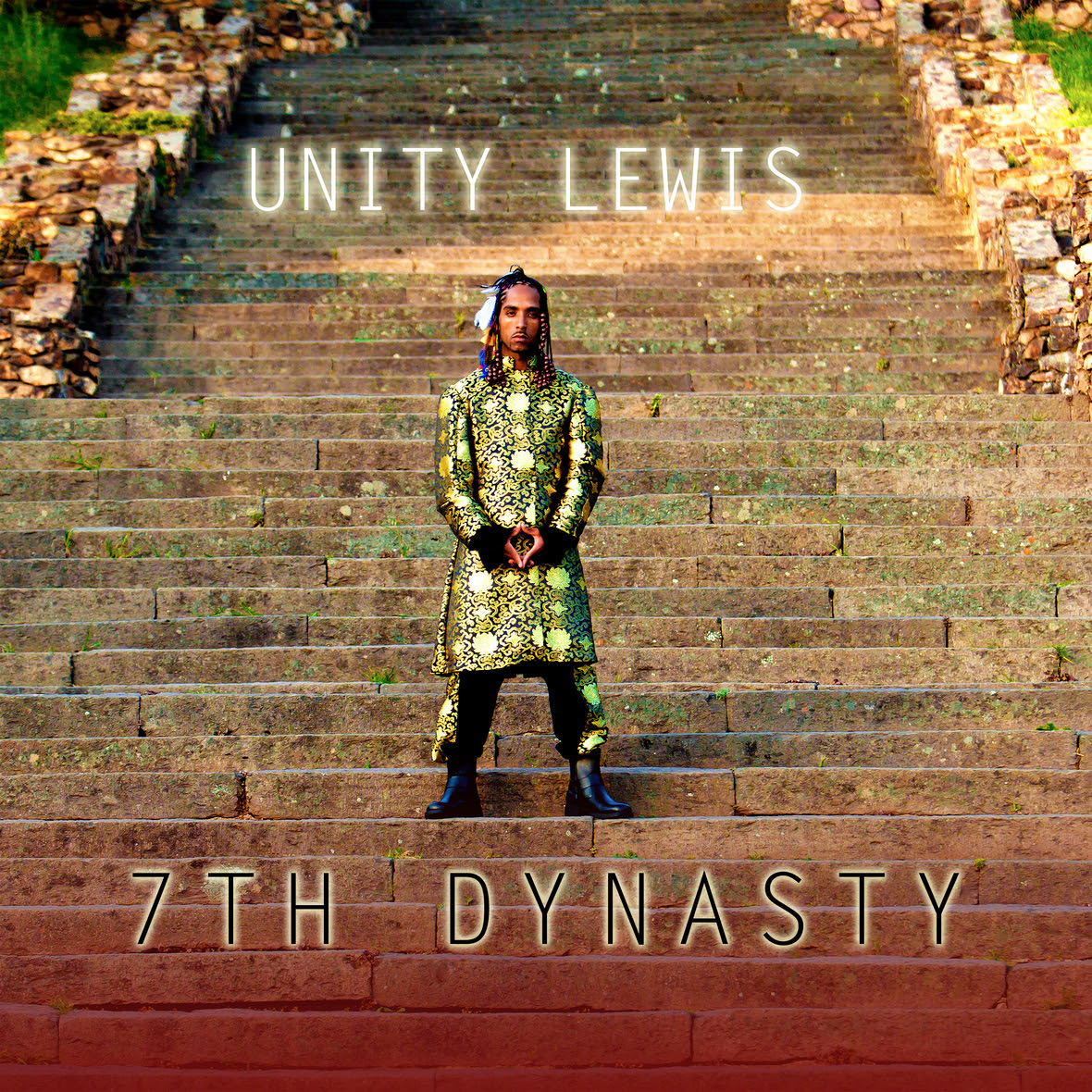 TRACKLISTING FOR 7th DYNASTY:
1) Funk The Fake
feat. George Clinton
2.) Good News, Bad News
feat. Tracey Lewis-Clinton and Amuka
3.) P.T.S. (People Take Shit)
4.) Wedding Bells
feat. Tra'zae Lewis-Clinton, Tracey Lewis-Clinton and George Clinton (Violins By Tarika Lewis)
5.) Free The Funk
feat. Amuka, Sly Stone, Bebe and George Clinton (Additional Keys By Sly Stone)
6.) UnI
(Horns By Josef Leimberg, Kamasi Washington and Tom Rawls)
7.) My Light (Violins By Tarika Lewis)
8.) Wahala
feat. Tracey Lewis-Clinton and George Clinton
9.) Bring It Back
feat. Holly Saucy
10.) Glad We Made It
feat. Rappin' 4-Tay, George Clinton, Tracey Lewis-Clinton and Amuka (Horns By Josef Leimberg, Kamasi Washington and Tom Rawls)
11.) Funk The Fake-Ras G Remix
feat. George Clinton
12.) Free The Funk Trackademicks Remix
feat. Amuka, Sly Stone, Bebe and George Clinton (Additional Keys By Sly Stone)