As the internet's influence has opened doors and opportunities for many the past few years, it's allowed access to artists many probably wouldn't have known of from one coast to the other, or from country to country. Today, pockets of Hip-Hop have sprouted from all over the world, which takes us now to Dayton, OH, once known as just an indie rock hub.
Safe Money is the new project by Dayton cohorts TINO and K.Carter and asserts the sentiment of strength in numbers. While both artists have built reputations locally as individual emcees, after years of familiarity the like-minded rappers share their first release as a unit in a self-titled E.P. The release is taught and direct, filled with deep bass grooves and catchy melodies with both rappers volleying rhymes with complete control. They open the release with the title track, over a repetitive beat without being repetitious. Both emcees share rhymes about haters, goals, and making a positive change for themselves and their families with a Wakanda reference closing it out for good measure. Following soon after is "Mimosas," which is a track that seems to find a revolving door here, with plays over, and over, and over again. That thick and juicy bassline hits as strongly as Bootsy Collins, with a drumbeat that kills the rhythm in all aspects. Its atmospheric keys strike as Chicago Neo Soul reimagined, and a lightly strummed guitar is almost hidden beneath. But it's TINO and K. who wrap their twisting lyricism with stories about women taking control of situations and their lives in one-night-only affairs. It's that Eddie Murphy Boomerang effect.
The duo changes moods without notice, and on "Way I Feel" they express emotions here. On this melancholic track they both verbalize the need to not be demonized or victims of skin color. It's a reality check we can all understand.
Facebook | Twitter | Instagram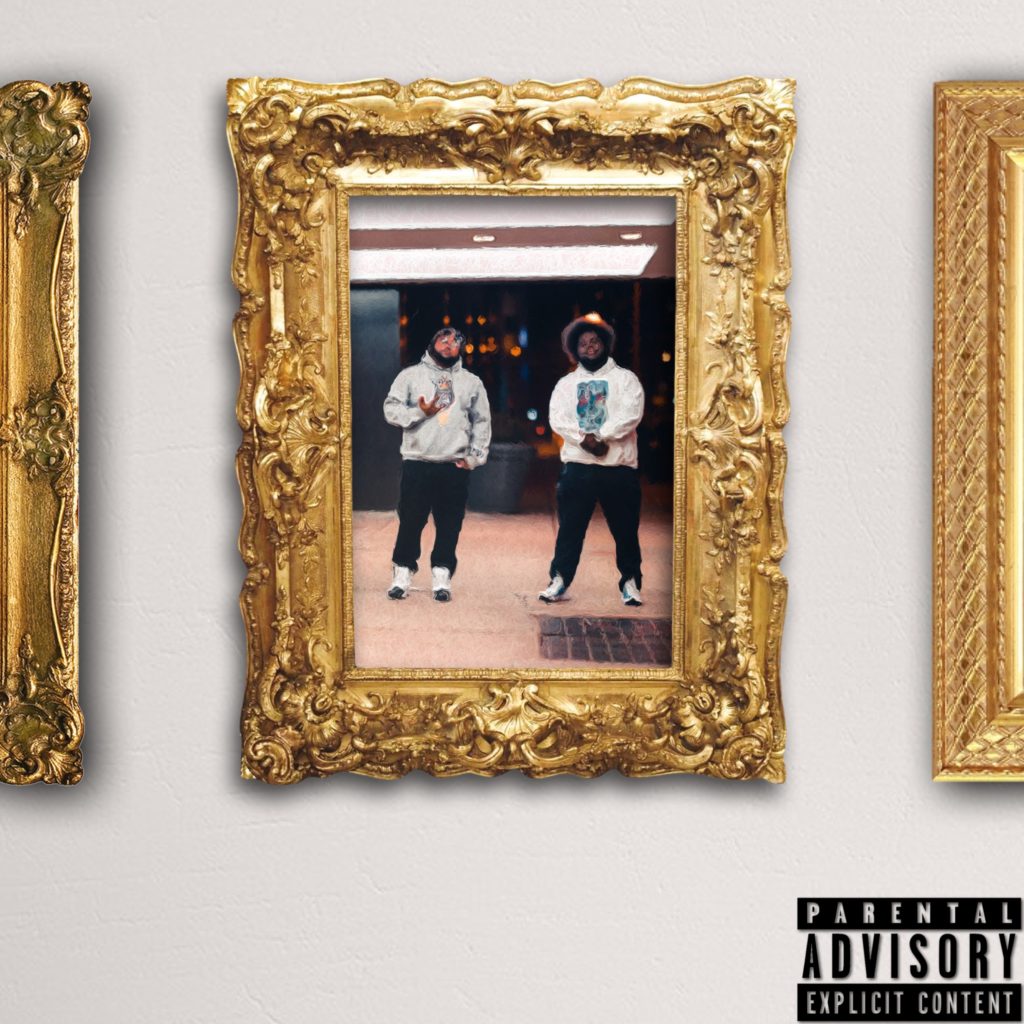 There are moments when I need to pay attention a bit more closely to things. At times we may let time slip past, becoming forgetful or we may just get ahead of ourselves for whatever reason. Is there a reason? I'm not even sure there is, but we'll eventually get to it I guess.
The axman – not as in guitar but an actual hatchet – J Hacha De Zola hasn't been heard from since the release of his 2019 cover E.P. UnPOPular, which was preceded by Icaro Nouveau, which was released that same year. But we all understand how much of a clusterfuck 2020 turned out to be, which no one expected – except a number of billionaires, politicos, and yes men (but that's a story for another time.) So now, the Jersey City native has graced us with a new(ish) release in the form of his Greatest Hits (Caballo Negro) offering. I'm sure many would scoff at the idea of a 'best of' collection, especially if you're unfamiliar with his music but this release is a bit different. The decision to compile songs from his previous releases just might be what many need as an introduction to his music, which has been described as 'urban junkyard,' but it's far more than that. While the music delivered does show a relation to someone like Tom Waits, there are far more elements incorporated within the J Hacha De Zola sound. A gypsy jazz vibe swirls around his style, with swinging elements of a klezmer-like influence filtered in at times.
With Greatest Hits, Zola has remastered songs and sequenced them for what does sound like a stand-alone album. The songs here are off of his previous 4 albums and E.P.s. While some tracks I'm familiar with, there are others that I'm not, like the boisterous "Lighting rod Salesman." This one differs from other tracks with its instrumentation, driven by guitars and bass throughout, along with cataclysmic percussion. Hacha De Zola directs the song with a wave of his hand and a powerful vocal delivery. He shouts, he commands, he literally cuts loose in dramatic fashion. "El Degradeciado," off 2017's Antipatico, slides through with snake-like horn movements, allowing Hacha De Zola the freedom to holler and hoot with maddening dexterity. But I'll refrain from mentioning his other releases. "El Chucho" is a 1940s cat & mouse chase theme that could fit in just about anywhere in 2021 because there's such a need for something…different. The track never relinquishes its swing vibe as horns, mandolins/banjos are added throughout for good measure. But the sexy groove of "El Degraciado," fills the atmosphere here time and time again as wind & brass instruments are unrelenting throughout. It wouldn't be a party if "Anarchy" didn't find its way into the mix though. The tuba leads the rhythm, accentuated by horns and here J Hacha De Zola's vocals and words are clearly audible. He falls into an unsettling storytelling mode, with his words vindictively piercing. It's trippy, to say the least.
Greatest Hits has a lot to offer up but hearing the collection has me thinking J Hacha De Zola is only scratching the surface of what he's capable of. We'll get to hear more as this release is only paving the way for a proper album in just a few months. But Greatest Hits can stand on its own merits as we patiently wait.
Facebook | Twitter | Instagram