In a world where experimental electronic music exponentially splinters into a multitude of rogue genres that slowly shuffle the globe from demilitarized dance floors to sleeper cell bedroom studios and back, a team of disparate scientists tracks this solanum-like pandemic while desperately trying to interpret cryptic field recordings of Samhain's past, not one day at a time, but from Amen to Zombie…
AMEN
Yeah, yeah I know, another AMEN right in the middle of Halloween-ing season.  But I'll make this one just a short one.  The main reason is that Commix just put out Re:Call To Mind.  And since were right in the middle of the Cs I thought, Good time to pre-empt where Commix comes later in the Cs with this post.  Mainly due to the fact that, in my opinion, the rest of the catalog is hit or miss.
There's the absolute classic Be True.  Which is worth the price of admission alone to the original Call To Mind album (and is also why people are clamoring about the remix album.  The Burial remix of "Be True" is finally showing its head on this album.  Even got a one-sided press, with a Metalheadz logo etching on the flip).  But to be honest I see the lowest level acceptable d&b for the rest of their body of work.  Which is in fact a diss on other producers.
Commix are master craftsmen.  Except no d&b below this level of quality.  And while they can crank out anthems like "Talk To Frank", don't miss things like Japanese Electronics and Underwater Scene.  Here's a picture of a dead brown dog stuck in 8 bit world.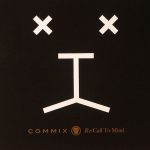 Commix – Re: Call To Mind
Now lets race through some Notable Releases:


Catacomb
Reppin' Toronto's healthy d&b scene is the revolving cast of heads know as Catacomb.  Now down to just Larry Miller, the moniker has been doing damage from '06 until now.  Coming out of the gate in the vein with that new blend of Neuro-Funk championed by Phace and Misanthrope, Catacomb got unbelievable lucky landing the flip to Phace's Crocker with a track called The Zodiac (which was released on Syndrome Audio and is the label Catacomb are associated with).  Everybody had that record because Crocker was the single just before Phace dropped the bombshell that was the album Psycho.
Not to say that they can't hold their own, but with the buzz that the album Psycho created, that Neuro-Funk sound was en vogue and Catacomb were right there to provide healthy input to that splinter genre and inject new ideas as well.  Outstanding releases on this page are Immoral and Doom Raiders.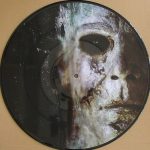 Cause 4 Concern
Man, I almost didn't want to put any C4C on this page, but them being scene Dons, I guess I have to.  That is to say, their sound is a little stale nowadays.  But that didn't mean that back around 2000 anything that had C4C on it and was on Timeless. You'd drop whatever kind of money it took to get that record in your box.
They've had their own label that releases only C4C material but releases have been spotty over the years.  They've had the imprint since 1999 and they're not all gems.  In fact, there's some really blah stuff.  I guess its the old argument of "is it more interesting to see an artist develop their super specific sound and then that define them, versus watching an artist develop through exploring different aspects of different genres?"  The former would always be the preference, were it not for bitin' ass muthafukaz.
Directly below the C4C selection is a Cern & Dabs release that sounds exactly like prime-time C4C work.  Oh well, respect due.  And they can still crank out some hard as nails funk.  Check out Born Dead to be converted to digging your way though the back catalog for some futuristic d&b gold.
As a final note on how the might have fallen, the C4C release on Virus isn't even worth mentioning.  What the F went on there?  That shit should never happen!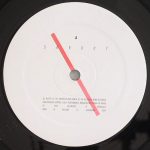 Cern/Duo Infernale – The Mirage/Fiction
Nice, good use of bass and samples. Proper modern d&b. Moody, futuristic with updated production values hanging on a d&b wire frame.  "Duo Infernale" is the winner here. "Hear what the man said" about b-sides.
So it goes.
And now a word from ZOMBIE…
Call this one a ZOMBIE extra.  I thought it worthwhile to mention that if you should need some spooky music for your Halloween shin-dig and you don't want to pull out any of the totally awesome stuff I've reviewed here, then seek out some Demdike Stare…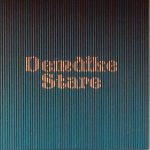 I am not going to go in to a whole treatise on Hauntology, its merits or shortcomings, but think of as like modern Spooky Sounds.  Symbiosis is sufficiently spooky enough to put your Halloween guests on edge, but has enough rhythm to fit nicely in the background of a costume contest.  Demedike get lumped in with Hauntology, but I think it's really because they engage this sort of spooky dimension in their music, and less of a sense of the past "Hauntology-ing" the pieces.  Call it Spooky Sounds for a robot Halloween party.
Goodnight out there what ever you are.