In a world where experimental electronic music exponentially splinters into a multitude of rogue genres that slowly shuffle the globe from demilitarized dance floors to sleeper cell bedroom studios and back, a team of disparate scientists tracks this solanum-like pandemic while desperately trying to interpret cryptic field recordings of Samhain's past, not one day at a time, but from Amen to Zombie…
AMEN
Ahhh, finally the spring heat has subsided and summer has people lazy in the shade sipping blood orange margaritas.  It also means that most working DJs are out working the festival circuits.  Which generally means that whatever is going to be the summer hit has already been released and the 12″ tap starts to squeeze shut and releases drip out.
However, Klute just put out Music for Prophet and ASC finally dropped Nothing is Certain in early July.  Both albums vie for top spots on the Juno bestsellers chart. And not much more in the way of good beats on the top of that list right now.
Icicle's Xylophobia is out on promo on Shogun Audio, a flash in the pan, been wanting a release of that one for a while.
Anyway, d&b as a genre has its summer persona and it's all out in smooth vibe style.  Let's check out the Juno catalog in our journey through C:
Notable Releases:
None.
Here's one that was so cheeky with rave piano stabs and air horns and every other kitchen sink: Nuclear Warhead by Callide. I just had to throw it up here.
This page was full of Jump-Up, which I'm not a fan of anyway.  There was one record that actually had a black and white photo of the artist on the center sticker, which is kind of funny. And very home grown, which is maybe something I do like about Jump Up.  They still keep their very insular ways of presenting the music, but unfortunately it's the predominant sound available in record bins.
Oh what the heck, here's some pics from the d&b bin at just about every mid-level underground record shop: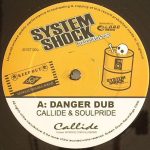 Prestige – LIFE


Camo – Lost Heaven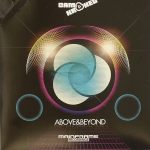 Camo & Krooked – The Escape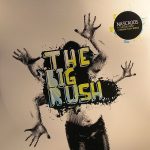 Camo & Krooked – The Big Rush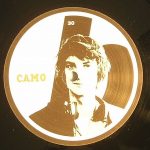 Camo & Krooked – Play It
That last one is a good summer vibe tune, but with a mean Casablanca vocal snippet.  The Big Rush owes a debt to Body Rock but is still pretty fun.
And now on to some bad news…


For those who can't identify the above female, that is none other than Mary Ann Hobbs.  She is smoking hot, as much of a music nerd as you are, a BBC 1 radio host and maybe one of the reasons that you heard Burial or saw The Office.  Meaning that aside from every electronic music guy (or girl) wanting to be Calvin to her Hobbs, she has been as close to being our John Peel as anyone these days.
British heritage aside, MAH was the host of the Breezeblock, an experimental show on BBC radio 1 the likes of Squarepusher would send exclusive mixes in to while Mrs. Mary would catch the planet up on some of the best music not many had heard.
Sadly she will now be the former host of the Experimental program at Radio 1 as of September 8th.  Taking off the shoes as one of the most beloved tastemakers on the planet, Mary will be taking a teaching job at a local university.  Check her Myspace or the internets for her official statement.
It makes me kind of sentimental that she's not going to be there every Wednesday night from September on.  I first started listening to the show while I was living in Japan when I could only get it by downloading it and ripping it to CD.  I would listen and it seemed that all the music that I loved and knew no one else did would be the exact type that she had a bead on every week.  There was this very sensual, breathy voice saying things like "drum and bass" and "exclusive dubplate" coming out of my speakers and it seemed like Mary could be your secret musical lover that would share all of your music tastes and very kindly educate you about what new beats were being built around the globe.
For those who have listened over the years, I trust you know where I'm coming from.  For those who have missed out, I'm sorry to say that there'll never be another DJ on the airwaves like her.  Let's just hope that she doesn't leave the public sphere entirely for academia.
So it goes.