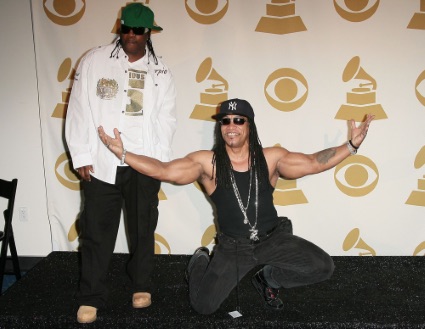 The success of 'Some Kind of Sorry', the new single from Grandmaster's Furious Five ft Mele Mel and Scorpio is definitely something to celebrate. The band embark on a UK tour with Sugarhill Gang at the end of this month, before returning to the US to tour with Public Enemy, Ice-T, Naughty by Nature and many others on 2016's Art of Rap tour.
However, DJ Grandmaster Flash (Joseph Saddler), perhaps feeling that there's only room for one Grandmaster in Hip Hop, has embarked on a mission to try and stop Grandmaster Mele Mel (Melvin Glover) performing under the name he's been known by for over three decades. It's unclear as to whether Flash will also be targeting the likes of Grandmaster Caz and Grandmaster Dee of Whodini.
Grandmaster Flash and The Furious Five were South Bronx Hip Hop pioneers responsible for some of the genre's best known tracks  – 'The Message' was recently selected as number one in Rolling Stone's Top 100 Hip Hop Tracks of All Time… However, in a situation reminiscent of the infamous Milli Vanilli saga in which that band were found not to have performed on any of their own hits, Grandmaster Flash, happy to bask in the glory of these seminal releases, doesn't actually feature on any of the studio recordings he's built his career on.
By the time 'White Lines' was released, Flash who was the band's live DJ, had parted ways with The Furious Five. This record was credited to Grandmaster and Melle Mel, who then himself adopted 'Grandmaster', releasing many records using this title.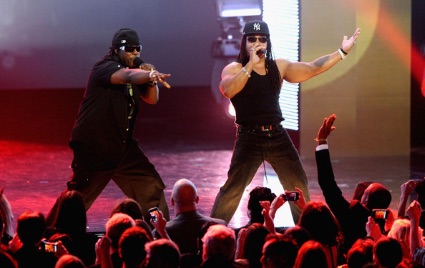 The 'Grandmaster vs Grandmaster' fight looks set to be played out in court, and whilst Grandmaster Mele Mel and Scorpio say they "respect Flash as a pioneer of progressive DJ techniques" they're baffled as to why their former bandmate would embark on such a seemingly nonsensical legal challenge.
The first single to come from The Furious Five's Mele Mel and Scorpio in nearly three decades is 'Some Kind of Sorry'. While most would think they're retrofitted for simply doing shows, don't count them out.