The concept of time seemed to be a recurring theme throughout the evening as Corrosion of Conformity, Melvins, and Ministry pounded the near capacity crowd at the Madison Theater on March 5: time lost, reclaimed, remembered, and generational. It was on this unseasonably warm evening on the other side of the Ohio River from Cincinnati where many appeared to reclaim some sense of enjoying the once common behavior of packing a godawful loud-ass rock show for the sake of exorcising whatever demons needed their rightful evictions.

The crowd also seemed to cross generational lines; from the 50-something Wax Trax! tanker boot crew right on down to at least one pre-teen, equipped with noise canceling headphones and clearly the coolest parents in the area.
While there seemed to be nary a frown in the building, the award for Happiest F*ckers in the Room easily went to COC who removed the leather rock 'n' roll strap and repeatedly belted the receptive audience with the likes of "Bottom Feeder (El Que Come Abajo)" and "Albatross" with lead singer Pepper Keenan thanking the crowd and "Uncle" Al Jourgensen of Ministry throughout.
While still in the first week of this U.S. tour, the blues metal machinery of COC chugged and pounded along tightly as though they were in their third straight month out. Though it's true the highlight of their set is debatable by hardcore COC fans, it's hard to dismiss how "Vote with a Bullet" hit every bit as hard on this night as it did off their third studio release Blind in 1991.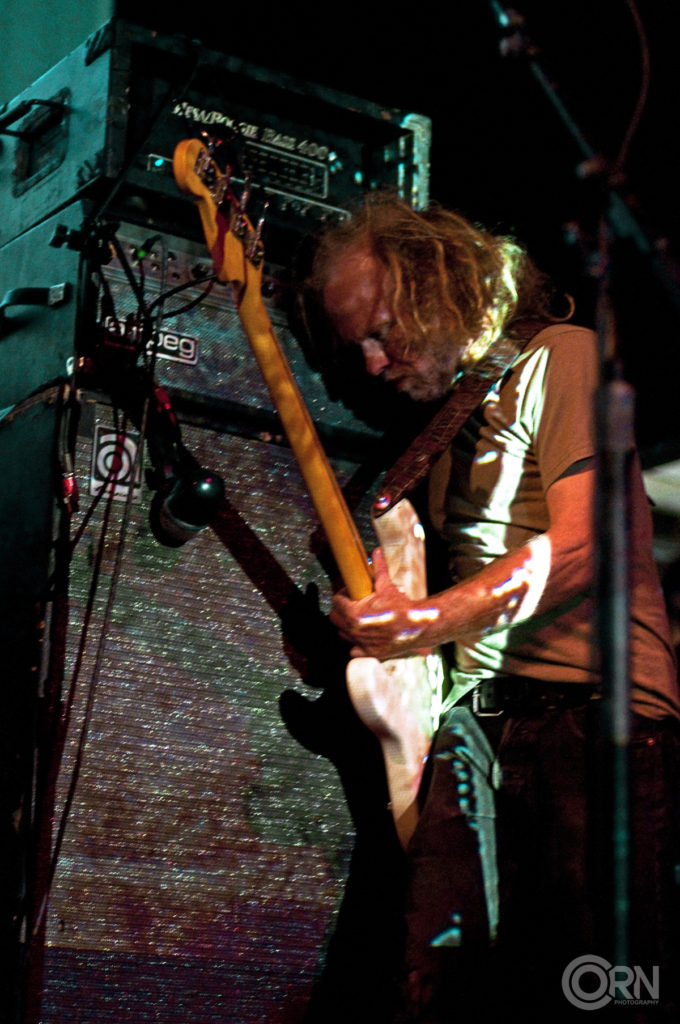 Though it's also verifiable that no one sounds quite like Melvins, reactions to their brand of sludge metal performances have varied over the years. I've seen crowds at their shows range on a scale of Mostly Indifferent to Losing One's Sh*t. Tonight was somewhere in between, though it wasn't for lack of effort from guitarist/vocalist and chief wondrous weirdo King Buzzo. He and drummer Dale Crover gave the audience everything they had through massive songs like "Anaconda" from '91's Bullhead and "Evil New War God" off 2010's The Bride Screamed Murder alike. Relative "new guy" (since 2015) Steve McDonald (Redd Kross) worked his Thunderbird bass like a prom date with just a touch of humor to take the edge off. But it was witnessing the trio blast through "Honey Bucket" — a song nearly 30 years old – and making it sound every bit as relevant now as it was then that was a particular pleasure.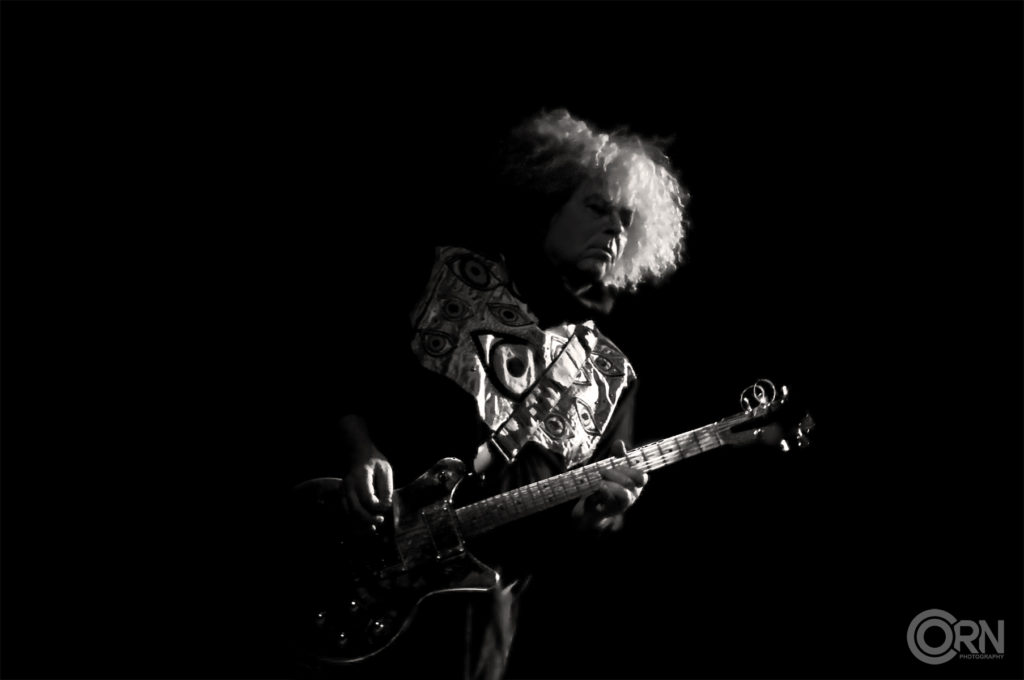 There was an audible change in the crowd banter as Ministry's crew began to erect the familiar fence from more than 30 years earlier. Jourgensen and Co. had intended to celebrate the 30th anniversary of their landmark 1989 album The Mind Is a Terrible Thing to Taste earlier, however, the pandemic and support bands signing on and then having to sign off the tour interfered with said plans.
The band wasted little time in getting the celebration under way by opening with "Breathe" before going further back in time with three straight cuts from The Land of Rape and Honey ("The Missing", Deity", and club classic "Stigmata").
At one point, Jourgensen joked with the crowd regarding the slight confusion of whether Madison Theater was considered more of a Covington or Cincinnati venue. "How many people here are from Covington?" to which he got a few dozen cheers. "How many people are from Cincinnati?" which was met with a definitive roar. "Well, it's great to be in Cincinnati!" he quipped.

Then Jourgensen cleverly let the intensity level die down to introduce songs recorded by his side projects around the same time …Taste was being made before the band banged out the 1,000 Homo DJs' cover of "Supernaut" by Black Sabbath. The ensuing result was instant ape sh*t from nearly everyone in the house. Diehards were pleased to hear Pailhead cuts "Don't Stand In Line" and "Man Should Surrender" — Jourgensen's brief, but very spin-worthy, collaboration with Ian McKaye (Minor Threat, Fugazi). Perhaps their inclusion was not so coincidental given the recent re-release of Pailhead's Trait EP, but they were appreciated all the same. Then the Ministry monster returned to roar through a mixture of beloved tracks from both …Taste and Psalm 69 with a strong finish to which almost no fan could offer a complaint.
Before returning for an encore, the projection screen flashed touching images of Ministry members lost over the decades, including former drummer Bill Rieflin, who succumbed to cancer in 2020. Then came the reminder the band has a new album to promote in the form of Moral Hygiene.
The 15th studio release from Ministry is a collection of songs that continue to cover the familiar sociopolitical grounds, but the vibe isn't as dark as past releases. The encore kicked off with the album's first single, "Alert Level", which was received well considering the previous hour of heavier material. Ministry concluded the night with the next two singles, "Good Trouble" and a head-bob version of the Stooges cover "Search and Destroy".
It had likely been a long time since most of the crowd had been to a show of this magnitude, and even longer since they had seen Ministry and the like. While there may be no such thing as lost time reclaimed, it did seem as though it were possible for a few hours.
Words by Jim Ingram, photos by Christopher Corn