The Joker, or as he is named in this movie as just "Joker", is also known as "The Clown Prince of Crime." He is the most popular adversary of The Batman and in some tales, he's the product of Batman. With that said, this movie has quite the reputation to live up to. I am a monstrous Batman / Joker fan and I had a vested interest in this film being made properly as soon as I first heard it was in production. Well, it finally arrived and my questions were answered. Did it live up to not only the mass media hype surrounding it? Did it live up to my personal expectations of the criminal mastermind/gangster Joker that I hold in such high regard? The short answer upon much thought is "yes," it most definitely did but it was almost too artsy. That being said, this is an origin story about a mentally ill man failed societal systems he's relied on for years and the inevitable crumbling of his former self that morphs him into "The Clown Prince of Crime."
Enter Joaquin Phoenix, who some say can do no wrong and here, he definitely did not disappoint. I've never seen this iteration of The Joker ever and I found it quite refreshing. They've tried this before and I still can't shake Jared Leto out of my mind with his abomination of one of the most popular villains this side of the comic book medium. Joaquin enveloped everything; from being a mentally unstable man thrown out of social programs, due to Gotham wide funding cuts, to his eventual transformation into the face painted criminal. I was given a glimpse into the inner turmoil that really made me believe this is where every Joker across the board started from. It was not traditional and it fucking worked! Joaquin Phoenix is Joker in every way, shape and form…so far.
Bill Camp (Native Son, 12 Years A Slave) and Shea Whigham (Bad Times At The El Royale, Kong: Skull Island) played detectives whose roles should have been in the movie more, mainly because this movie was missing a much more prevalent criminal element that is tied to the Jokers persona. But like I said, things are getting started. I'm also biased because of my love for detective stories; Batman is after all "The World's Greatest Detective."  Todd Philips was were a weird pick to direct this movie but due to the incredibly dark tones in the Hangover movies I had faith and he did the best he could with the resources had…Thank you! I am genuinely ok with this. At times, it's uncomfortably hard to watch a comic book movie. If they wanted to kick off a new franchise, this would be the movie to start with because the world that was created fits so well, and it almost parallels the Gotham City from Batman: The Animated Series.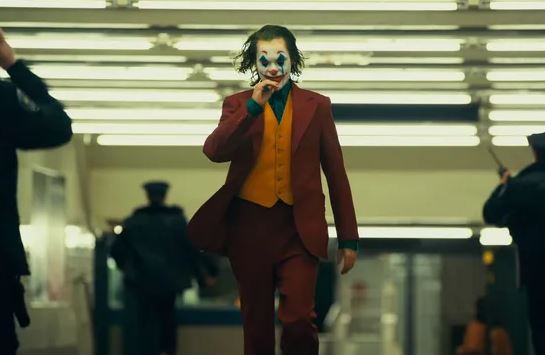 The supporting cast, on the other hand, was nothing to brag about…Bobby De Niro worked well as the talk show host who gave Joker his first shot at stardom but there is a laundry list of people who could have played him… If Christopher Walken wasn't already in a Batman movie I would have rather seen him in this role. Marc Maron (Almost Famous, WTF With Marc Maron Podcast) was wasted and I really wish his character was in the film more, mainly for the fact that he's Marc fuckin' Maron and I could just watch him talk and be an asshole forever (check out his podcast to get a glimpse into what he's about if you don't know. He is also fantastic in GLOW.) Zazie Beetz (Deadpool 2, Atlanta) played the neighbor down the hall and some scenes between her and Joaquin were difficult to watch with the anticipation of not knowing if they would end violently or not. Brett Cullen's (Red Dawn, 42) portrayal of Thomas Wayne was decent and painted a portrait of Bruce's dad that you've never seen before. Rather than being one of the golden children of Gotham, he is seen a little more negatively which was quite interesting. 
I've been running through the movie in my mind for a couple of days now and in retrospect, it gave me what I expected, a Joker origin story that was fresh, jaw-droppingly violent at times, and a window into why the Joker is who he is. I give the movie a solid 7/10.
Am I glad I watched this movie?  Obviously, it's the goddamn Joker, plus when he finally becomes who he is supposed to be, it gave me goosebumps. Would I watch this movie again? Of course, I'd buy this film mostly to add to my ever-increasing Batman collection but also to watch him dance down those stairs in that meticulous suit that is almost as good as Nicholson's purple felt in the OG Burton version.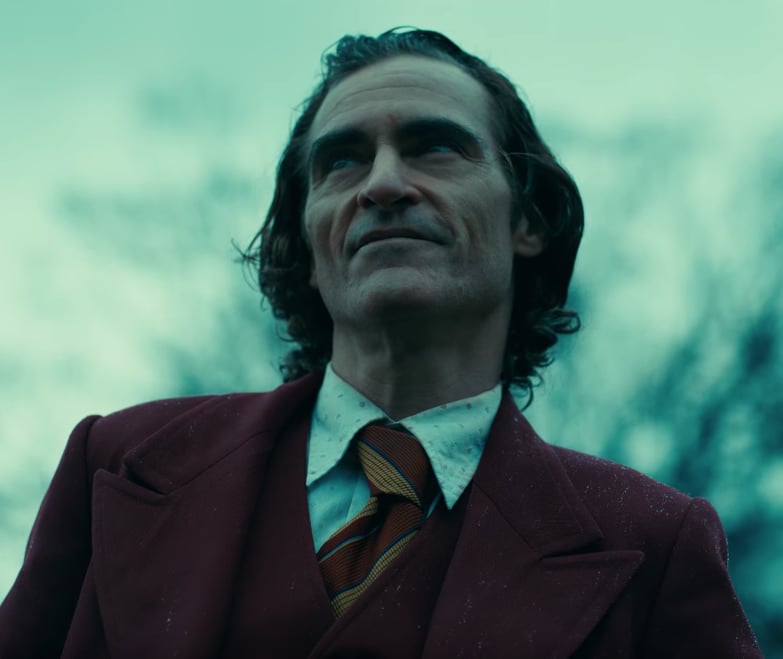 Should you watch this movie? That depends on if you like the Batman mythos and are interested in where Batman may potentially come from. This movie is a great character study into who and why the Joker is…don't sleep on it. You'll get something out of it.
I believe the true criminal aspects are yet to come.