In the 90s there was no other band as notoriously innovative as Brainiac. They were the band from Dayton, OH (Breeders, Guided By Voices) most likely to succeed based off of the group's energetic live performances and sound exploration. The group, made up of bassist Juan Monasterio, drummer Tyler Trent, guitarist Michelle Bodine (before being replaced by John Schmersal), and energetic frontman Tim Taylor, created an enormously thick sound revolving around guitars, bass, drums, keyboards, and vocal effects. Everyone has their own story regarding the band, and Brainiac: Transmissions After Zero (Hotshot Robot), captures a number of them compiled together by Dayton native and Brooklyn based filmmaker Eric Mahoney. The director/producer has a lengthy resumé which includes having projects screened at Cannes Tribeca Film Festival and has credited work on Viceland, VH1, MTV, and other outlets so taking on this project was in fact, a no brainer.
Transmissions encapsulates the formation of the band and reflects on Tim Taylor's youth up until his fatal and untimely death back in 1997. Interviewed throughout the documentary are compiled, which includes his mother Linda Taylor, who speaks lovingly about Tim's youth, his early influences, love for performing, and creative outbursts. She gives a great perspective of her charismatic son that most fans probably weren't aware of. Also interviewed here are his former bandmates, Brainiac's former label head Corey Rusk (Touch & Go), producer Eli Janney, Scott McCloud (Girls Against Boys), Steve Albini, and many others.
Director Eric Mahoney captures the essence of the band utilizing video clips and band interviews as well as illustrations. The history of the group is directly taken from point A to Z, but it isn't sterile and completely methodical in approach, as imagery is colorful without losing sight of the goal, which was to tell the story of Brainiac, the group from Dayton, Ohio that was on the precipice of major stardom. We caught up with Eric right before the sold-out film showings were to premiere, as well as the live performances with the surviving members of Brainiac. We spoke at length about the group, its music, and what it did for a small city in Ohio.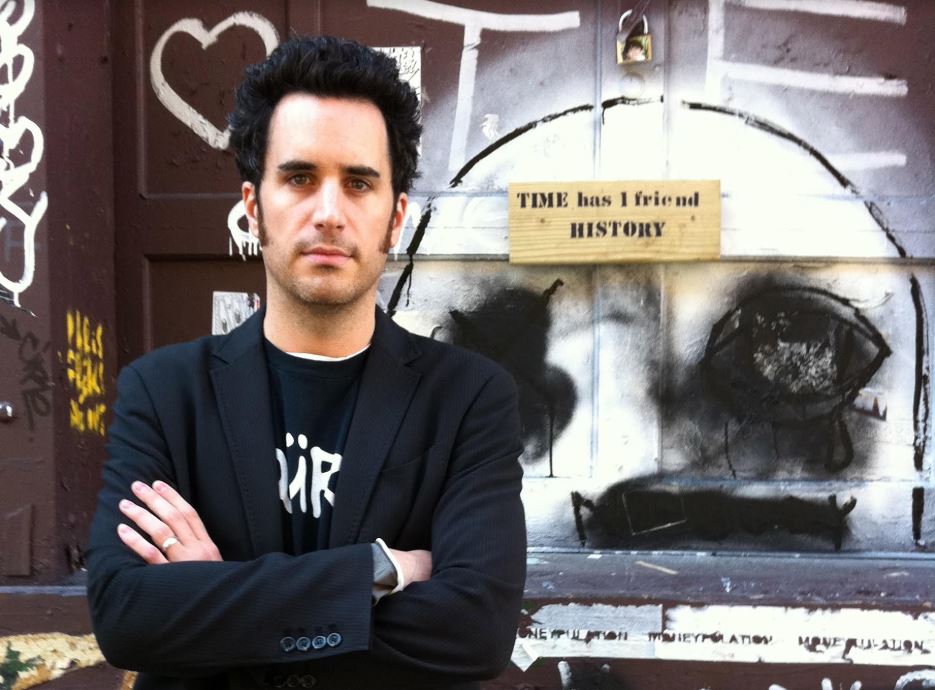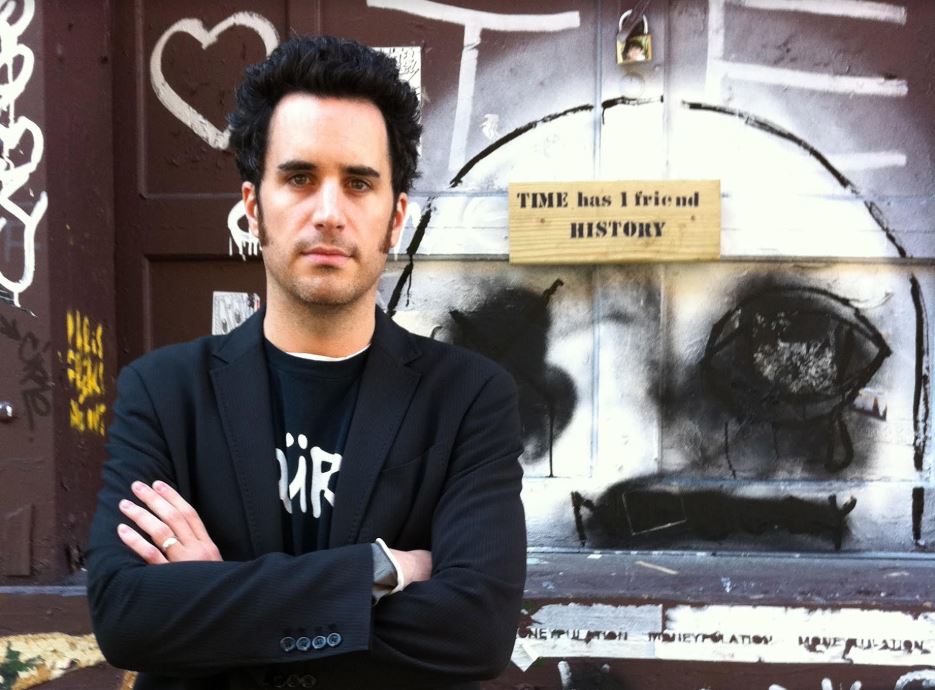 First and foremost, why Brainiac?
Being an aspiring musician in Dayton, OH in the 90's, I was tremendously influenced and fascinated by the amount of amazing indie rock coming out of Dayton (the Breeders and Guided by Voices), but to me, the most innovative, original and inspiring were Brainiac, so I've always followed this band and their story quite closely. Once Tim passed, I immediately thought of the band and how each of their lives did a complete 180 degree turn overnight. That always stuck with me through the years — what do you you do when you're 25 years old, about to sign a major label record contract, and it's all stripped away? That component along with the fact that Tim's story — a musical genius who rapidly gained respect and notoriety in the music world and by all accounts was poised to a major artist, tragically died just before his "big break," was always an epic tale to me. The fact that so many major artists continue to cite them as a major influence as well as a new generation of kids getting into this music solidified to me this was an incredible project and story to tackle.
My first encounter with Brainiac was in NYC right before Smack Bunny Baby was released, they were performing during CMJ and it was insanely mind-boggling. The spectacled Taylor, as a frontperson, completely maniacal on stage. That was one of the two shows I caught with Michelle on guitar. What was your first encounter if you remember?
My first encounter with Brainiac was at the Lithuanian Club in Dayton that had all ages shows then. I think it was '95 and I was absolutely floored. Going to see local bands it was often encouraging to me, thinking ok I can do that one day if I keep working on it. When I saw Brainiac play though I remember thinking… oh… maybe not ha! I think I just stood there in awe, it was everything… from the way they looked to the stage banter to the absolutely amazing and original music coming from the amps. I had heard their recordings but after seeing them… I was hooked.
You utilized crowd funding for a better part of this, was it more challenging than you expected?
There were a few nail biter moments during both our Kickstarter campaigns but they both worked out which my partner Ian and I were so incredibly grateful for. We went above our goal each time which let us know we were in fact doing something people were excited about (and were making a story that was important to tell). In addition, we got a bit of help from a few notable people (Trent Reznor and Mark Hamill) who helped promote the crowd funding and helped rally the troops.
Oh ok, so then aside from the financial burden of it all, people were very receptive to the idea of the Brainiac documentary as expected? Or is it still too early to tell?
Judging by our initial screenings, reviews and emails of support it seems people are very excited about this and the people that have seen the film cold are blown away they didn't know these guys (and were also amazed at the story of what happened after Tim passed).
There are moments that were captured that were touching and heartwarming, obviously with his mother, sister and the band member(s) he played with with his dad. Seems you were able to capture that really well there. Not really a question but more of an observation.
Thank you for saying that. The hope is to always to connect with everyone in a way that makes them comfortable and also provide an atmosphere for a real connection to occur so they can convey their personal truth in the most authentic way. I felt we achieved that with these interviews but I also attribute some of that to the fact people wanted to talk about Tim and the band after all this time in a major way. They all showed up ready to share and that was a real gift in this process.
There were a number of things that I wasn't aware of before watching Transmissions. Were you hit with any surprises during filming about Tim, the music, or the band itself?
Tim's pedigree, coming from such amazing musical parents was a surprise and yet also made perfect sense seeing that was the foundation of him as an artist. His playing in his dad's avant garde jazz band while in high school was fascinating and luckily we had footage to back it up.
How do you think Tim's upbringing is dissimilar to many of the "punk" bands of the era? How did that unique experience inform their sound and his sensibility?
I certainly think his childhood spent absorbing everything from classical to jazz to rock absolutely informed his future musical sensibilities. His parents, being insanely talented musicians, also I'm sure made his home life, unlike many others in terms of the music he was exposed to and the access he had to a variety of instruments to experiment with.
How awesome is Tim's mom? I'm sure it was difficult for her to reflect back on Tim, she even said she hadn't been able to listen to things until now. Could the documentary have been a bit therapeutic?
She's a really amazing woman with a tremendous amount of strength. I'm lucky to have gotten to know her through this process and am humbled and honored the film has brought her some healing and closure. She even says in the film "this documentary and tribute concert has been so healing." It isn't something I anticipated in doing this project but both she, her daughter Laurie and the band have all expressed that this has been a very positive and healing experience which has been a wonderful byproduct of doing this.
There's one person who seems to have been completely ignored in press, other outlets and I didn't see him mentioned in the documentary although he's played Moog, guitar, and sang at every one of their reunion shows. How is it that Brainiac has still been able to perform these year's later without Taylor? What has Tim Krug's role been?
Tim Krug is an amazing musician and friend of the band and someone who they love to collaborate with at the few reunion shows they have done. He's an awesome guy and meshes with those guys tremendously.
Is there anything you think you may have missed that you'd want to add if you could as an addendum to Transmissions? I have to say too though; I really enjoyed this film.
No, I think we captured everything here.
(Thanks goes out to Tim Anderl for the assist)