Seattle, Washington's Wild Powwers are a dynamic trio who come from the dark, dank corners of the basement. Throughout their time together, the group have been relentlessly writing and touring, growing their sound using the vastly different influences in their lives. The result is as KEXP describes, "the sort of carefree grunge riff-rock that gets better the dirtier it gets. Each layer of meticulously gnarly distortion, each off-kilter lyric, drenched in garage-echo reverb, is pure Pacific Northwest filth."

Their last LP, What You Wanted, released in April 2021, is the best representation of who they are and what they bring to the table. Produced by Sam Bell, (R.E.M., Minus the Bear, Weezer, Taylor Swift), and mastered by Ed Brooks, (Pearl Jam, Death Cab For Cutie, R.E.M.), What You Wanted runs the gamut from straight up punk rock ("Real Deal Phil" and "Pageant") to strangely beautiful psychedelia ("Tricky and "Chrome). Cathartic angular rock ("Sucks") intersects with gorgeous, shimmering melancholy ("Decades") and the many melodic shades in between. Showing a wide array of influences skillfully blended into a sound all their own; this album is a beautiful journey. Honest, raw, and relatable.
Today, the band shares a new single, "Gossamer." About the track they say, "'Gossamer' is about feeling like you've woken up and suddenly you're so much older than you feel. You're not sure if you've wasted your life and your time. Everything feels like it just slipped through your fingers and you don't know what you should have done differently. But it's a universal feeling we think so many of us can relate to. So, in the end, you just accept that there's more time to waste and you can't do it thinking about the past."
The band begins a tour of the U.S. on March 11 (dates below):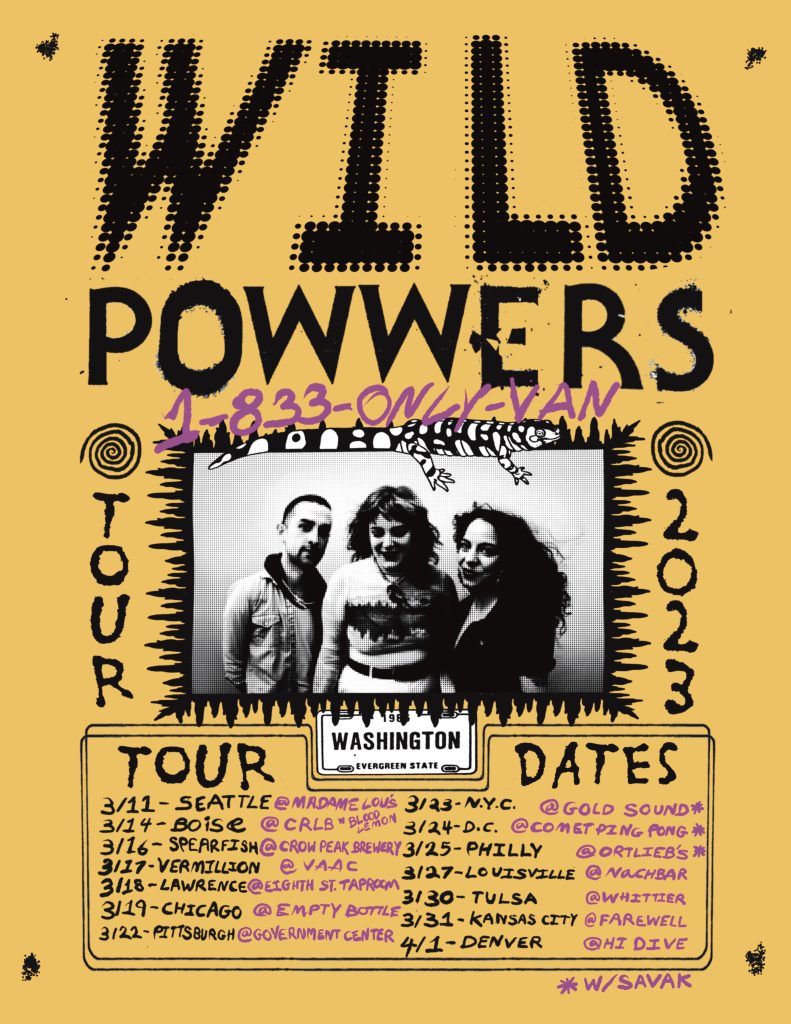 Photo by Kelly O.