Madison, WI-bred and Chicago-based band Slow Pulp – Emily Massey (vocals/guitar), Alexander Leeds (bass), Theodore Mathews (drums), and Henry Stoehr (guitar) – released their remarkable debut album Moveys in the Fall to critical acclaim from the likes of several media outlets. Recently they announced their new 7" entitled Deleted Scenes, which features two reimagined tracks from Moveys. Now they share the B-Side single "Iowa," a hazy, fever-dream take on Moveys standout "Idaho."
Additionally, they are announcing a U.S. Fall tour where they will perform the tracks off of Moveys for the first time. Girl K, Mamalarky, and Strange Ranger will support, and tickets are on-sale now HERE.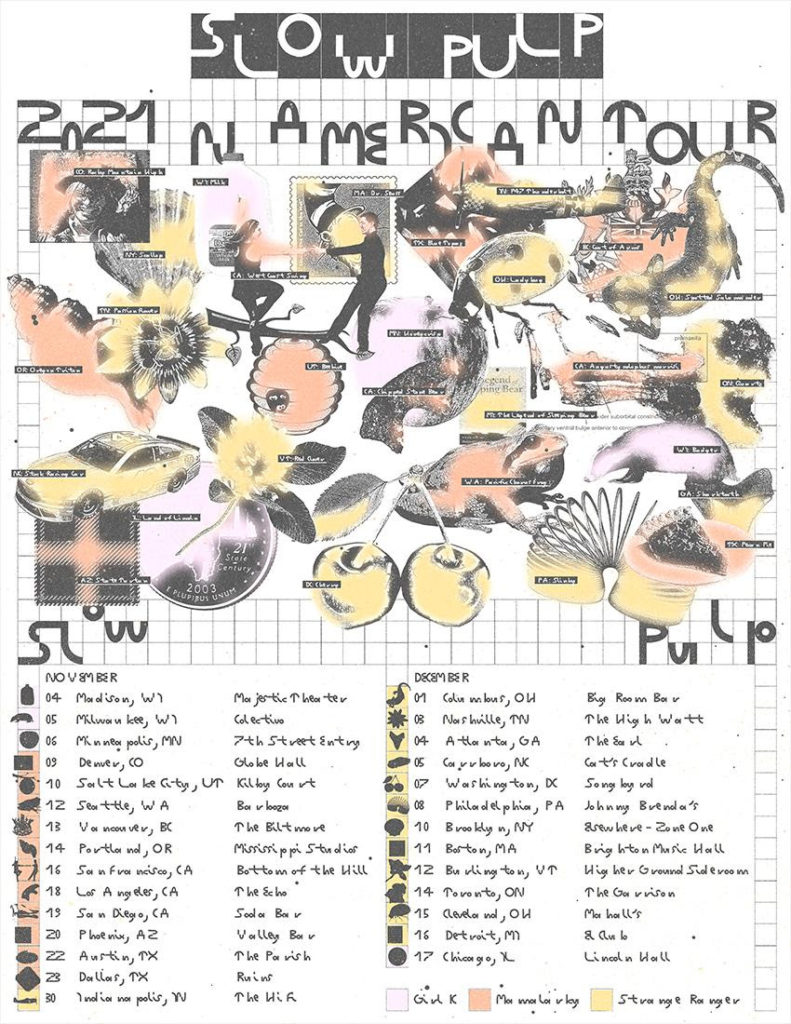 Deleted Scenes 7" is out today digitally, and will be available physically on 11/12 via Winspear. Download or stream it now HERE and pre-order vinyl HERE.
Photo Courtesy: Marie Renaud