This year will undoubtedly go down as the most challenging of the century. Well, so far anyway. As the year comes to its eventual close, there hasn't been a shortage of creativity flowing. It's actually been in abundance. With some artists, an over-abundance as seen through the excess of material released. Once again, in no particular order, writers Joey Baloney, Nathan Conrad, Kane Adams, Tommy Johnson, Diego Flores, Daniel Severn, and I have put together a list of this year's best efforts. It's been a banner year with new releases and we're all the better for it.
MADELINE KENNEY – Sucker's Lunch (Carpark Records)
How do you write an album expressing feelings and love without being overfilled with sugar and pop instrumentals? Kenney perfectly captures the in-between moments with hazy bedroom indie rock and soft vocals. Wye Oak's Jenn Wasner and Andy Stack should be mentioned here with their fantastic production on this album.
BADI & BODDHI SATVA – Trouble Fête (Batakari)
This release is the surprise of year. Trouble Fête is a Hip-Hop release and emcee Badi rhymes in French. Label owner Boddhi Satva creates an amazing array of moods for the backdrop with his beats. While there is a language barrier, it's not difficult to understand the amount of emotion the album evokes.
PAY FOR PAIN – S/T
Three members of Tigers Jaw have came together for an impromptu jam session and soon realized that they have something special. The chemistry was already established yet it feels that the members were still tapping into something new. An amalgam of brooding guitar riffs and haunting melodies bring the band's tunes to full completion. The production itself feels loose and it matches the vibe of the entirety of the album.
THE RED STEP – S/T (Pravda Records)
This album should go down as the sleeper of 2020. A cross-continental affair, the self-titled release is the debut by Tobias Nathanial (Black Heart Procession, Three Mile Pilot) along with masterful Serbian players like keyboardist Boris Eftovski, bassist Rudolf Cibulski, and drummer Vladimir Markoski. The group offers up powerful and unique songs with Nathaniel's familiar delivery.
MANSIONS – Big Bad At Home (Bad Timing Records)
From start to finish Mansions' latest effort weaves haunting synths, shimmering guitars, and big hooks. The band claimed that this album was in some ways a place where peace needed to be made with their past while a necessity to look forward was imminent. Tapping into new areas sonically helped them achieve this with flawless execution.
DAMIEN JURADO – What's New, Tomboy? (Mama Bird Recordings)
The follow-up to his 2019 In The Shape Of A Storm, his new album brings me back to the magic of his 2003 Where Shal You Take Me? which was played incessantly! Tomboy? with its beautiful songwriting, sounds effortlessly performed. Jurado's music burns with passion.
ROOKIE – S/T (Bloodshot)
It doesn't get any easier to fall in love with Rookie's eponymous debut because the music is as friendly as the neighbor that randomly brings you cookies all the while filling listeners with late 70s pop/rock nostalgia. The Americana/Country-esque edge the band has isn't overpowering but it fits well around all the tracks it's incorporated within.
MOANING – Uneasy Laughter (Sub Pop)
Heavy Post Punk Influences dominate this album laced with well placed synths, quick paced drums and brooding lyrics. Great songs for rainy days or impromptu living room dance sessions. "Favorite Song: Stranger."
R.A.P. FERREIRA – Purple Moonlight Pages (Ruby Yacht)
The late sleeping utopian formerly known as Milo crafted the record with Kenny Segal and his group, The Jefferson Park Boys. Purple Moonlight Pages is a jazz rap masterpiece characterized by the playful interactions between the MC and the instrumentation.
Bully – SUGAREGG (Sub Pop)
I was far from a fan after hearing Bully's 2017 Losing. Three years later and SUGAREGG turns things around allowing me to shout its praise! Loud, melodic, harsh, dynamic, and completely fun as Alicia Bognanno takes every possible turn to reimagine the grunge genre tag doing things her own way.
Ryan Sawyer, Peter Kerlin, Kyp Malone, Brad Caulkins, Tom Dolas, Marcos Rodriguez, Laena "Geronimo" Myers-Ionita, Joce Soubiran, Andres Renteria and John Dwyer – Bent Arcana (Castle Face Records)
Featuring members of the Oh Sees and TV On The Radio, this instrumental affair is riveting. The band builds around a free-jazz aesthetic but is completely structured. Horns, guitars, synths, drums, etc. are cleverly used constructing the pieces for this album that border on astonishing.
THE GLOOMIES – Are We Getting Better?
The release by Andy Craig, the creative mind behind The Gloomies, lets his songs drip with an atmospheric melancholy throughout the album. The beauty surrounding the songs won't be missed on anyone that comes into contact with it.
INSECT ARK – Vanishing (Profound Lore)
You haven't known the glory of loud experimentation from a duo unless you've listened to this years Vanishing. Here Dana Schechter (bass, lap steel, electronics) and Andy Patterson (drums, electronics) make a hell of a racket, allowing the doom & gloom to drip profusely from track to track.
GREGORY PEPPER & HIS PROBLEMS – Under A Heather Moon
If Gregory Pepper can be called anything it's being remarkably derivative unto himself. There's no other artist that can manifest such sweetness from his voice and wrap it around the numerous amount of songs he's released this year. This 7-track release runs about 5 or 6 minutes but it's well worth it!
THE BOBBY LEES – Skin Suit (Alive Naturalsound)
That dirty blues-based garage rock is back baby and The Bobby Lees is ripping through its Skin Suit track after track! Sure the band may hark back to days of L.E.S. bands ripping through drunken sets across the country but it kicks with a fervor we haven't heard in some time.
BISHOP NEHRU – Nehruvia: My Disregarded Thoughts
This is the 24-year-old rapper's 12th(!) solo release under the moniker, which doesn't include his collaborative albums with 9th Wonder, MF Doom, and Brady Watt or any releases under different pseudonyms. This album pulls and takes from boom-bap sources he's familiar with but also allows it to be firmly footed within 2020.
IAN CHANG – 属 Belonging (City Slang)
With each subsequent release, Son Lux showcases its breathtaking song structures, which Ian Chang has a hand in constructing every time. With his first full-length solo release 属 Belonging, it's no different. Here his sonic structures take on a life all their own.
ANDY THE DOORBUM – Even When The Cat Comes
When The Cat Comes, is a cover album of songs originally written and previously released, by his friends Jucifer, Emotron, Big Business, Squalloscope, Ceschi, Benji Hughes, Lankum, and others. These songs are converted and embody Andy The Doorbum completely. His renditions are unique and astounding.
THE RENTALS – Q36
I never expect a new Matt Sharp (ex-Weezer) release but when I heard this one, it's clear he's on some next level shit. Along for the ride this time to help flesh out his vision are Nick Zinner (Yeah Yeah Yeahs), Ronnie Vannucci (The Killers), and Dave Fridmann (Flaming Lips/Mercury Rev). The album is powerful and captivating.
DENISON WITMER – American Foursquare (Asthmatic Kitty)
Eight years since his last release, American Foursquare is a welcomed surprise. Whitmer is a great singer/songwriter who perfectly layers his songs with guitars, drums, strings, and piano. His imagery paints landscapes we can all imagine clearly.
BRANT BJORK – S/T (Heavy Psych Sounds)
This is a name that lives on in stoner rock (Kyuss, Fu Manchu, Mondo Generator) and it's well-deserved. While he may have made his name with well-known acts, he's released his 12th solo album, and the self-titled release subliminally speaks volumes. the music isn't over the top but it's hypnotic in its delivery.
GLADIE – Safe Sins (Lame-O Records)
The four members that make up the band will make you a true believer that great music does exist with Safe Sins. The band features Augusta Koch – of Cayetana who I never heard of but I'm a fan of now – and they blow through songs on Safe Sins with controlled abandon. Full of juicy pop hooks but never relinquishing punk aesthetics.
ANGELICA GARCIA – Cha Cha Palace (Spacebomb Records)
There isn't much that can be said about the young artist that has set the world ablaze with her second full-length release. Her song structures are cleverly wound tightly around the embodiment of her Chicana culture, never relinquishing who she is throughout Cha Cha Palace.
KEVIN KRAUTER – Full Hand (Bayonet Records)
Recording and releasing one of the livelier albums this year, Kevin Krauter isn't short on ability to compose great songs. On his newest here her does so in dramatic fashion. Orchestral pop? No. Lo-fi for the hi-fi generation? Maybe. Amazing pop sensibilities? Definitely.
ARCHIE SHEPP, RAW POETIC, DAMU THE FUDGEMUNK – Ocean Bridges (Redefinition Records)
This is jazz, this is Hip-Hop, this is music. A collaborative project that brought together 82-year-old respected saxophonist Archie Shepp with multi-instrumentalist Damu The Fudgemunk and lyricist Raw Poetic. The album is a dense and expansive release that juxtaposes jazz against Hip-Hop, melding the two together as one.
THE DEARS – Lovers Rock (Dangerbird Records)
This is the perfect rock record, surrounded by over-saturated and distorted guitars with vocal harmonies and melodies.
VINYL WILLIAMS – Azure (Requiem Pour Un Twister)
some may find it difficult not to mention psychedelia in the same sentence as Vinyl Williams but on the artist's fifth long-player Azure, he fills it with it in dramatic fashion. The songs on the atmospheric album are easy enough to get wrapped up and lost in.
JG THIRLWELL & SIMON STEENSLAND – Oscillospira (Ipecac Recordings)
This is a collaboration, a meeting of minds that have offered astounding results. Oscillospira, in layman's terms, is a combination of genres that fits both classical and rock elements together for something so expansive, it's literally mindblowing.
MOURNING [A] BLKstar – The Cycle (Don Giovanni)
For this go around, Cleveland's Mourning [A] BLKstar find something interesting, beautiful, or hypnotic in every track. Sometimes separately, and occasionally all at once. This is a unique release that embodies music and struggle all at once.
ESH & THE ISOLATIONS – Idiot Fingerz (Hello L.A.)
While there are artists that try to force a unique style and trivialized musicianship, Esh & The Isolations does something different while remaining familiar. This album thoroughly influenced by 80s and 90s sci-fi, industrial music, mixing iconic pop culture references with thick aspects of grime, boom-bap, and trap into a 2020 vision of Hip-Hop.
MOMMA – Two Of Me (Danger Collective Records)
This is the band's sophomore release and guitarists/vocalists Etta Friedman & Allegra Weingarten wear their proverbial influences on sleeves, playing with dynamics & loud distorted guitars while filling songs with melody and harmonies. The do it better than those that came before them and it shows in the band's songwriting.
GREGORY PEPPER & HIS PROBLEMS – I Know Why You Cry (Fake Four Inc.)
The lyrics from the 2nd track describe this album beautifully. 'Funny and Sad when life is a drag' is a mantra that so many of us live by. Gregory writes great songs and the production on the record is absolutely refreshing.
DESTROYER – Have We Met? (Merge)
Dan Bejar is a great songwriter and fortunately, that's never missed on the masses. He's returned with another album that takes a much more subtle approach. It's filled with electronic beats, lowkey guitars, and keyboard washes and is just brilliant in its delivery.
DUSTBOWL REVIVAL – Is It You, Is It Me? (Thirty Tigers)
The self-described Roots collective which may seem to be footed in based in Americana and Folk, just released its latest offering and it's an amazing collection of songs. the songs compiled here are instantly catchy, perfectly constructed, and sounds as if the band eschews standard mainstream A&R suggestions. There's some genre-hopping but this is a perfect pop release.
JEFF PARKER – Suite For Max Brown (International Anthem)
An acclaimed musician, he's released an album dedicated to his mother and we find him here with a number of collaborators. This is a free jazz experience for those who enjoy controlled concepts that aren't so loosely fitted but an amazing experience in all.
KAY THE AQUANAUT & MAKI – The Nautical Blue (Hello L.A.)
There's a lot to be said about The Nautical Bible but even more so for Kay The Aquanaut. Throughout his career as an emcee, his artistry has seen exponential growth and a force to be reckoned with. Here with Maki providing the backdrop, this is that moment.
KIWI JR. – Football Money (Mint Records)
The Toronto-based outfit is full of energy and it shows on its debut release. Sure the band may channel some 90s indie rock but guess what? They do it with such innocence and love of music you'd think they'd struck on a new formula. As far as I'm concerned, it is. It's hard not to fall in love the band.
BEACH SLANG – The Deadbeat Bang Of Heartbeat City (Bridge Nine)
The band is a favorite that receives constant spins here. This year's offering, The Deadbeat Bang Of Heartbeat City rocks hard with a feverish delivery and edgy songwriting. James Alex Snyder's guitar is focused from track to track.
CHISME – Still Breathing
The duo of R.E.L. and Prodigy as Chisme is always a unison that welcomed. Here the members deliver boom-bap beats for another generation that may have missed it. It's cleverly done filtered through psychedelia and catchy rhythms.
GREGORY PEPPER & HIS PROBLEMS – The Complete "Dad Year" Recordings 2017 – 2018
We've sang his praise often and this year was no different for the multi-instrumentalist who released a few albums this year. Recorded through 2017-2018, here he released an album of 52 pop songs, one song a week which is no easy feat.
MRS. PISS – Self-Surgery (Sargent House)
A collaboration between Chelsea Wolfe and multi-instrumentalist Jess Gowrie, Mrs. Piss sonically delivers a challenging album. Here we have something abrasive and melodic at the same time, with punk fueled rhythms and dynamic at the same time.
FACTOR CHANDELIER – First Storm (Fake Four Inc.)
From the first medical beeps to the marching drum which lead to the climactic horns, this album makes you feel like you're getting ready for something ominous. Whether it was getting you ready to go on a new journey through a cold hip hop album full of unrelenting features or gearing you up for the actual physical year that's followed, this album has proven to be a good companion piece to 2020. Favorite Song(s): "Lord Taketh Ft. Mestizo" and "Hurricane Ex Ft. Kay The Aquanaut"
LOCAL H – Lifers (AntiFragile Music)
Many remember the band for its 1996 single "Bound For The Floor," but the band has continually released album after album since then and while many may think of the group as a relic from the past, they changed that with this year's Lifers. The band delivers punchy melodic songs that are hard-hitting and addictive.
SHABAZZ PALACES – The Don Of Diamond Dreams (Sub Pop)
The Don Of Diamond Dreams will leave you questioning your very own existence here. While the album is rooted in Hip-Hop, there's no one genre that can claim Shabazz Palaces. This is some next level ish.
HOWLING HEX – Knuckleball Express (Fat Possum)
Pussy Galore/Royal Trux guitar slinger Neil Haggerty returns with a new album as Howling Hex. There's always a dirty blues underlining his songs from project to project but we're all the better for it here. Knuckleball Express should go down as one of the best recordings of 2020.
UNCOMMON NASA – Ornate E.P. (Uncommon Records)
Depending on who you ask, either you love Uncommon Nasa or you hate him. For his latest release, the production was handled by longtime collaborator Lyle Horowitz. There's a semblance of nostalgia throughout and Nasa is offering up in days of isolation without focusing on being isolated and culling together a handful of dope tracks that fit within the confines of Hip-Hop but aren't bound to it.
RITUALS OF MINE – Hype Nostalgia (Carpark)
The group has dropped its sophomore effort HYPE NOSTALGIA (Carpark Records), which encapsulates everything anyone has ever loved about Rituals Of Mine. The album is filled with 13 tracks that are ready to set the world ablaze
MOODIE BLACK – Fuzz (Fake Four Inc.)
Moodie Black has always moved noisily throughout music, and while Fuzz may not be any different, it's astoundingly astute in its delivery. With this release, the duo is at the pinnacle, the epicenter of their own musical creativity. We should all cancel the apocalypse and utilize FUZZ as the soundtrack to our lives.
MAN MAN – Dream Hunting In The Valley Of The In-Between (Sub Pop)
Ryan Kattner, aka Honus Honus, has created the most realized Man Man album to date melding his grandiose backdrops with infectious melodies and hooks. With horns, harmonies, marimba, pianos, strings and standard instrumentation, he's honed this project into one beast of a band. This is a pop explosion like we've never heard before.
DRUG COUPLE – Choose Your Own Apocalypse E.P. (PaperCup Records)
Miles (guitar/keys/drums) and Becca (bass/vibraphone) are New York's Drug couple and they make one hell of a racket. They began recording this E.P. back in 2016 and just goes to show its relevance, withstanding the test of time here. For a duo they incorporate a good amount of clever pop melodies with the right amount of dynamic changes throughout.
SADISTIK – Elysium EP
With Sadistik's latest offering, Elysium, he's still delicately walking that tight rope but although songs like "Canary In A Mine" sound dark and foreboding, Sadistik strays away from the melancholia of previous releases. There's a sweet sensuality throughout the songs composed here and while he may channel a different mood here, it still appeals to fans.
LO TOM – LP2
If you've failed to hop on the musical ride that Lo Tom (mem. of Pedro The Lion, Starflyer 69, Soft Drugs) provides then you're definitely missing out. the sophomore release provides heavy pop hooks offset by David Bazan's morose lyricism. It's pieced together well and the juxtaposition isn't missed, it's there from beginning to end.
SPRAIN – As Lost Through Collision (The Flenser)
This was a first encounter with Sprain and the band's second long-player is as damaging as the Los Angeles' band's name suggests. The quartet plays loud and intricate rock, filling it with enough melody to offset its dissonance to make it an inviting affair. It's really easy to fall in love with the walls of guitar and puffy-chested rhythms the band weaves together from beginning to end.
REKS – T.H.I.N.G.S [The Hunger Inside Never Gets Satisfied] (Brick Records)
This right here is life. There's no slowing down for the Lawrence, MA. emcee who delivers 19 tracks of clever wordplay with the assist of a number of producers. The album is unrelenting with catchy hooks and guest appearances by the likes of Pharoahe Monch, Lil Fame, and others.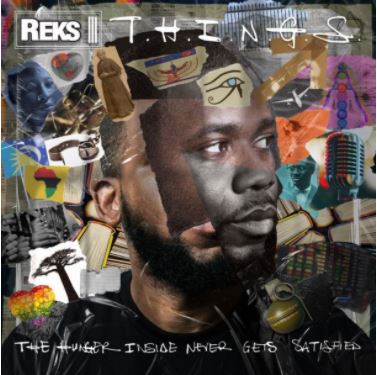 SUFJAN STEVENS – The Ascension (Asthmatic Kitty)
Sufjan's latest is a bold piece of art with instrumentation in the spirit of Age of Adz. The Ascension should be listened to in its entirety for maximum benefit as it is true medicine for our spirits.
QUAKERS – II: The Next Wave (Stones Throw)
The production team Supa K (fka Katalyst), 7STU7, and Fuzzface aka Geoff Barrow returns with II: The Next Wave, the group's first release in eight years! This is literally that "WTF" moment with many tracks following a boom-bap process with a feel that's 100% current and challenges contemporaries to bring the heat as they do. Featured here are Guilty Simpson, Sampa The Great, The Koreatown Oddity, and an array of others. This is real Hip Hop.
ILLOGIC – Autopilot
This year saw the release of Columbus, Ohio rapper Illogic's tenth solo full-length release. The album paints some electrifying lyrical art throughout and is filled with beats that just can't be ignored. On this album we find Illogic as a wordsmith with a particular view of the world, and he's able to eloquently verbalize his thoughts and ideas from track to track.
REAL(s) – D.S.L.B (Dirty Water Records)
I'm not sure how REAL(s) have gone unnoticed all this time but the band released one of my favorite albums of 2020. The album is unrelenting, unrestrained, and gloriously free from bullshit. The English band has a snotty-nosed noisy punk aesthetic but accentuates it all with catchy melodies.
PUP – This Place Sucks Ass EP (Rise Records)
After recording their acclaimed 2019 album, Morbid Stuff, PUP left a handful of tracks on the recording table. Seeing as how they were brimming with a sense of frenetic activity and being unhinged, the band also felt that keeping them at bay wasn't going to be fair. The tracks are masterful and perfectly enrapture the thoughts and feelings we all have experienced at some point this season.
AESOP ROCK – Spirit World Field Guide (Rhymesayers)
It's the return of that verbose lyricist Aesop Rock. This go-around, Aes is at the helm in more ways than one, opting to produce all but one track off the new album. He's stepped out on his own as a producer on other projects in the past (Felt, Bushwick) and here, well, it's classic Aesop Rock. With this album he follows a pattern keeping it all along the lines of its title. This is in fact one of his best offerings, scoring extra credit for an already A-listed rapper.
SON LUX – Tomorrows II (City Slang)
With the second part of the Tomorrow series, we find the trio of Rafiq Bhatia, Ian Chang, and Ryan Lott delivering so much fragility with its blend of organic and electronic music. Ryan Lott's vocals always seem on the verge of falling apart, held together by the musical glue all the members provide. It's beautiful and haunting at the same time.
OXES – The Fourth Wall (Cmptr Stdnts)
This is a reissue of the Baltimore band's debut release with additional unreleased tracks. A deluxe reissue so to speak, of one of the greatest bands you may have never heard of. The band was explosive, churning out technically challenging material that couldn't be compared to any contemporaries. The instrumental trio of two guitarists and a drummer was something amazing to witness both live and on recording.
ELAQUENT – Forever is A Pretty Long Time (Mello Music Group)
This is the equivalent to that sunny day mid afternoon toke. Soft bass, jazz heavy beats with an immaculate choice of guests. I don't know whether to bump this on a sunny day drive or meditate to it. This album makes me want to do both simultaneously… Favorite Song: "Annoyed ft. Saturn and Alexander"
FUZZ – III (In the Red)
III (In The Red Records) is the band's third full-length release of piss and vinegar-fueled rock savagery. Comprised of Ty Segall, Meatbodies' Chad Ubovich, and constant collaborator Charles Moothart the band leave no room for error on this release. It's just that good.
KENNY SEGAL – Kenstrumentals Vol 4: A Lot On My Plate (Dome Of Doom)
Even if you don't know who Kenny Segal is, you've probably heard his beats most notably on releases this year with R.A.P. Ferreira, Hemlock Ernst, and Serengeti. Surprisingly enough, two of those albums appear on this list as well which goes to show Segal is a force to be reckoned with, as his own release here shows.
RID OF ME – Broke Shit Demos (Knife Hits)
The band features members of Low Dose, Fight Amp and Soul Glo and most notably features Itarya Rosenberg on vocals and bass. Anyone would find it quite easy to fall in love with the power she draws from her voice as she and the rest of the band literally fuck shit up from track to track. It's loud, it's angry, it's abrasive. In other words, Rid Of Me is glorious!
OPEN MIKE EAGLE – Anime: Trauma and Divorce (Auto Reverse Records)
This album is a true treasure, Mr. Eagle floats across the beats on this album like the feather floating around at the start of Forrest Gump. Executed flawlessly, you can tell this album is personal. It's almost as if this album was made for therapeutic reasons and after every listen, it's like a new weight has been lifted. Favorite Song: "Asa's Bop ft. Little A$e."
RID OF ME – Summer (Knife Hits)
You can read above again for a description of the band's other release but this was dropped back in April and it's made clear where the band pulled its name from listening to the opening "Pit."But the band sound made here is strictly the noisy band from Philly that shares no equal.
GREG DULLI – Random Desire
As shocking as it sound, The Afghan Whigs leadman hasn't dropped a solo album till now. Dulli found himself seeing a wave of inspiration with returning to his teenage years all while exploring some ideas that have been floating around. Dulli played every instrument on Random Desire, showcasing the musician's enamoring indie rock presence. Dulli also taps into some pop elements which are quite catchy.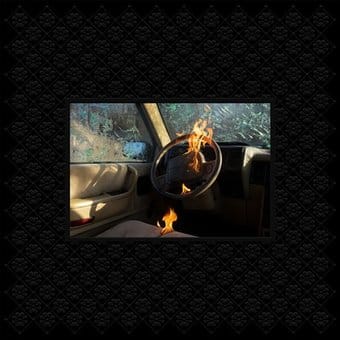 METZ – Atlas Vending (Sub Pop)
"There's no simple answer to what METZ has accomplished here because on one hand, the angular guitar work and explosiveness from track to track leaves nothing in its wake." This is what I wrote about the band's latest offering released back in October. The Canadian band is sonically challenging and incredibly astute when it comes to creating its song structures, leaving everyone in awe.
FIONNA APPLE – Fetch The Bolt Cutters
We have always gotten a side of Apple that features lush instrumentals and heart wrenching lyrics. With the latest album, we were punched with an industrial version of the reclusive singer/songwriter. The album is unpolished with background sounds of whispers, snarls, and dogs barking in the distance. Apple's vocals are unchained and for that we are truly grateful.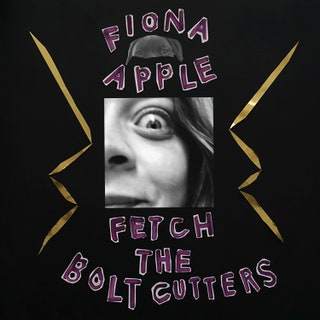 MESTIZO AND CONTROLLER 7 – Couch
Couch: Obscure underground rap that goes best with headphones. Cohesive production and solid rap styles come together brilliantly on Couch. With flipped cadences and styles throughout, every song fits together like a greased up puzzle. Favorite Song: Where the Heart Is but this is a front-to-back album that shouldn't be pulled apart.
Thurston Moore III – By The Fire (The Daydream Library Series)
This is the Sonic Youth guitarist's sixth solo long-player and possibly his most realized work to date. There's so much to digest with By The Fire which is filled with dissonance, powerful songs, and a wide array of sonically challenging numbers.
PEARL JAM – Gigaton
It's been seven years since all of us diehard Ten Clubbers were given Lightning Bolt. The wait was absolutely fucking worth the time spent waiting. Gigaton features Pearl Jam experimenting with their signature sound and elevating it to soaring results. Their first single "Dance of the Clairvoyants" as a Talking Heads-vibe that sent me towards hours of repeated listeners. Don't worry diehards-the band also unleashes their venom on the upcoming departure of Trump with "Quick Escape."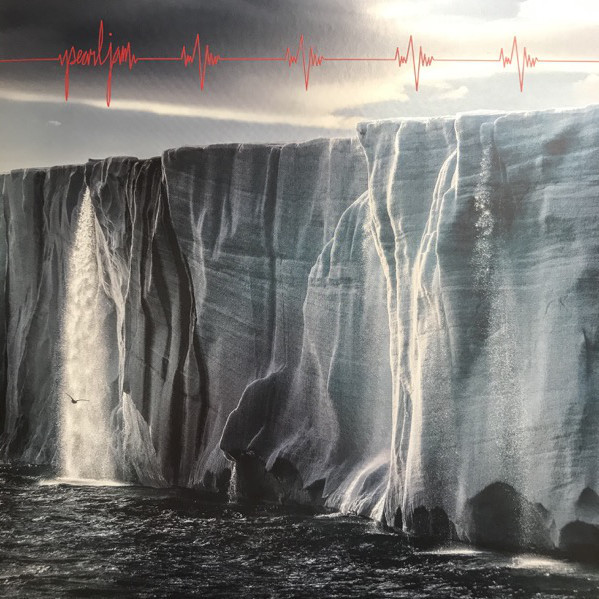 STARFLYER 69 – Miami (Velvet Blue Music)
Miami plays to all of Starflyer 59's strengths with a great balance of guitar tones and driving backbeats. The lyrics on this 5 song EP are particularly strong and mysterious maintaining consistency with the Starflyer brand.
DENZEL CURRY & KENNY BEATS – Unblocked (Loma Vista Recordings)
Kenny Beats hits hard with MF DOOM inspired beats which are a perfect fit for Denzel's aggressive flow. This collaboration puts me in mind of the Madvillain album as the production and lyrics are both hilarious and impressive at the same time.
MARLOWE – Marlowe 2 (L'Orange & Solemn Brigham) (Mello Music Group)
Jazz-influenced beat-maker L'Orange has once again teamed up with Solemn Brigham for a soulful hip hop album that has a great head bob feel. The album has a great pace for workouts or a nice drive through your neighborhood.
clipping. – Visions of Bodies Being Burned (Sub Pop)
The title is a quote from Geto Boys. The album bangs a perfect soundtrack for a fall night as the beat is dark. The MC delivers a horror narrative through a southern rap style similar to Andre 3000.
BUILT TO FADE – Lies in Nostalgia (Knomercy Productions)
Kno's Wavy production with infectious pop hooks by Anna Wise, Zoë Wick and Dane Ferguson push this album into a realm worthy of steady rotation. Reminiscent of the Cure's latter work and Kavinsky's work on the Drive Soundtrack. Favorite "Song: One Ship."
SERENGETI & KENNY SEGAL – Ajai
Serengeti is no stranger to exceptional beats, concept albums, or fun rap songs from the perspective of his beloved character Kenny Dennis. This album offers all of the above and so much more as he introduces a new character to the mix and a story that brings the film Uncut Gems to mind.
RUN THE JEWELS – RTJ4
In the midst of the protests regarding the tragic deaths of George Floyd and Breonna Taylor along with a pandemic that was tightening its grip on all of us, RTJ dropped their latest effort and ignited a blitzkrieg of sound that we all needed. Tracks featuring Zach De La Rocha, Josh Homme, and Mavis Staples, the entirety of RTJ4 is exactly what 2020 needed.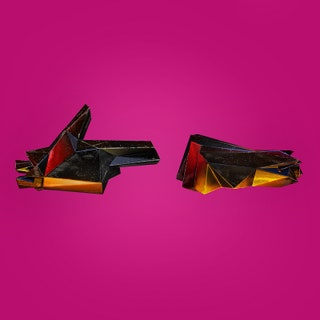 OTEM RELLIK – We Creatures | Built Soft (Audio Recon)
2020 has offered Otem Rellik's best release to date with evolving synth harmonies and honest lyricism that speaks directly to the listener's soul as he serenades between poetic raps and harmonious anthems.
HELENA DELAND – Someone New (Luminelle)
With her haunting voice, drawn-out guitar chords, and drums that feel like they belong on a lo-fi hip hop album, Helena Deland's Something New is the equivalent of morning coffee for your ears. Favorite song: "Smoking at the Gas Station."
SWAMP DOGG – Sorry You Couldn't Make It (Joyful Noise Recordings)
This type of soul doesn't need a revival because it seems to me that Swamp Dogg still has it. Smooth heartfelt lyrics and a Country Funk vibe that pulls your brain into a genre of music that is rarely found these days. Favorite Song: "Family Pain."
R.A. THE RUGGED MAN – All My Heroes Are Dead (Nature Sounds)
His was hard to break the top 10 because of how offensive it is but All My Heroes Are Dead is one of the best post-golden era Hip-Hop albums period. The album is quite lengthy yet manages to retain an entertainment value that never lets up. R.A. weaves his profanity-laced storytelling and personal anecdotes over classic neck-breaking beats which prove that he deserves to be placed among the hip hop greats. Favorite Song: "Contra-Dictionary" as one friend told me "my headphones won't go loud enough for this."
DREAM WIFE – So When You Gonna…
The trio's self-titled debut back in 2018 was brimming with tracks offering feminism empowerment that was desperately needed in the music scene. The follow-up continues to follow that ethos and pushes on the gas. The entire production team was made up of women, led by Bjork-producer Marta Salogni. Start to finish, So When You Gonna… absolutely rips. Let's hope 2021 offers up the opportunity for Dream Wife to get back on the road because the tracks will give their rapid fanbase all the more reason
to rage.
CHARLI XCX – how I'm feeling now
Charli XCX is an outstanding pop artist from the U.K. who found her inspiration for this album during a 6 week period of lockdown during the Covid-19 pandemic. The songs are relatable, catchy, and ambitious with experimentation giving it quite the edge.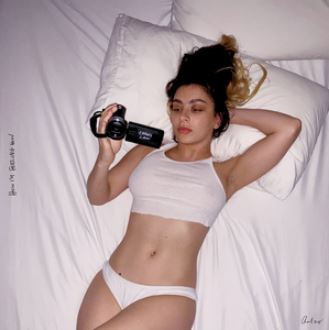 NORAH JONES – Pick Me Up Off The Floor
Well-timed Jazz Piano and Norah Jones' lounge-esque voice shoot this album to a top tier as one of the year's most comforting listens. It's like listening to a Snuggie but way less lame. Favorite Song: "Flame Twin."
Ghost of Vroom (Mike Doughty) – Ghost of Vroom 2 EP
Soul Coughing's Mike Doughty has teamed up with bassist and longtime collaborator Andrew "Scrap" Livingston to produce some of his strongest work to date. Her vocal delivery is as sharp as ever and his lyrical presence offers up an urgency that we are all feeling. "Rona Pollona" tackles the pandemic do's and don'ts and "Chief of Police" brings slick instrumentals to the fold.
DEERHOOF – Surprise Symphonies (Joyful Noise Recordings)
OF COURSE(!) Deerhoof is here. 2020 has proven to be the most productive for the band that released five albums, and that's not including the release of Serengeti's With Greg From Deerhoof release where Greg Saunier came in for the assist. Deerhoof may experiment often but is truly one of the most creative outfits bursting with energy.
TIM HEIDECKER – Fear Of Death (Spacebomb)
A fully realized golden goose egg of the musical stylings of Randy…*checks notes* Tim Heidecker. This album, with every track being accompanied by the illustrious Natalie Mering, is a rich, humble and sardonic ballad to the human experience.
KING BUZZO – The Gift Of Sacrifice (IPecac Recordings)
The frontman of The Melvins, Buzz Osborne births his sophomore solo adventure, with the help of bass slanger, Trevor Dunn. Like lasagna, the second helpings are always the more nuanced, vibrating and filling portions.
BHAD BHABIE – Do It Like Me
Beats, hilarious clap backs and pure confidence. This release is a reminder that there is life and a middle finger after Dr. Phil cynically exploits you with his feigned outrage and even more feigned psychological expertise.
SPARKS – A Slow And Steady Drip, Drip, Drip
The Mael Brothers cannot and will never die. Sparks have been the most interesting band in the world from LA for over 50 years and once again, push their grimly mocking melodies onto the quarantined world.
MR. BUNGLE – The Raging Wrath Of The Easter Bunny (Ipecac Recordings)
General Mike Patton expands his Bungle army, recruiting the purest best member of Slayer and a stormtrooper of death. This western epic exercise in brutally honest and unbashful high strangeness is enough to make your average Red Hot Jalepeño Poppers fan say "Get it away, get it away, get it away now!"
NAPALM DEATH – Throes Of Joy In The Jaws Of Defeatism
The boys from Birmingham crash land into our Spotify gullies with barbed wired tracks and gravel mixing vocals. I saw them last fall, when shows were still a thing and this dipshit country rejected the bass player's visa, forcing their roadie to fill on bass and he did pretty good! Always a breath of fresh air. I love the sound of Napalm in the morning.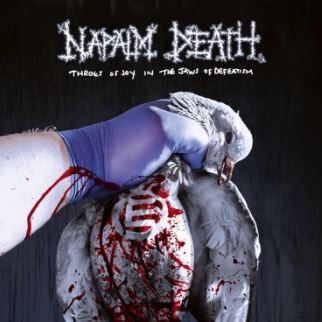 DANZIG- Sings Elvis (Cleopatra Records)
Most people hated this one, but like Danzig, Baloney hates most people. That being said, hate is but the backward swing of love. Is It So Strange? Maybe this will get Glenn to come out of his tough-guy shell and record more ballads. I love you.
JELLO BIAFRA AND THE GUANTANAMO SCHOOL OF MEDICINE – Tea Party Revenge Porn (Alternative Tentacles)
Jello was right about everything. Some of you can't take it and it shows. Could you please stop asking your favorite artists for selfies and maybe try and strike up a conversation that resembles something less pathetic? A BORING DAY IS WHAT I NEED.
THE HARD ONS – So That I Could Have Them Destroyed (Bone Tuneage Retro)
The Yummy mates from Punchbowl, Australia have reunited and it's the greatest "punk" pop music our cochlea have been exposed to since The Ramones' Leave Home. We all need these good vibrations, Not Just For A Day.
BRONTOSAURUS – Brontosaurus Satanic Satanism
The Dinosaur Brothers from Tomball, Texas are here to tell you you're full of hot air but it's okay. The Brontosaurus is real. It always has been and the light is in the heavymetalpunkrockandroll.