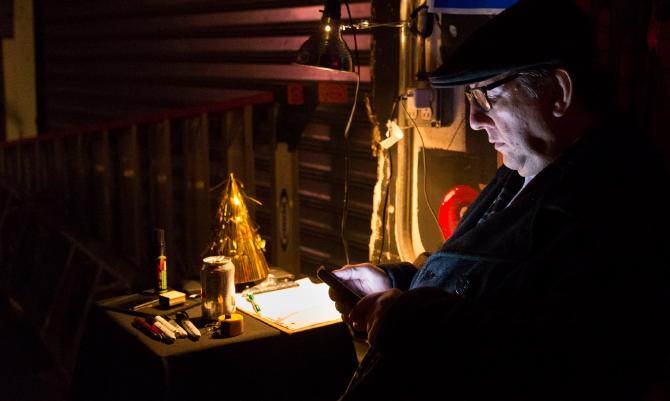 Best Albums (in order):
Jeffrey Lewis & Los Bolts – Manhattan 
The Lower East Side's last great hope, at the top of his game.
Courtney Barnett – Sometimes I Sit And Think and Sometimes I Just Sit
Aussie lass writes a smarter, catchier, and more enjoyable album than any of the boys this years.
Roadside Graves – Acne/Ears
Jersey road warriors return on top-flight label for more of their invigorating and introspective Northeast Americana.
The Front Bottoms – Back On Top 
Local boys make good, sign to major label, don't suck.
Night Birds – Mutiny At Muscle Beach
The best HC album of the year, bar none.  Tuneful, fast, angry, powerful.
Yo La Tengo – Stuff Like That There
These sexagenarians don't show any sign of slowing down or losing their edge on this delightful album of covers and reinterpretations.
Beach Slang – The Things We Do To Find People Who Feel Like Us 
Jimmy from Weston gets a second life on one of the best punk albums of the 00's.
Various Artists – Have Moicy! 2: The Hoodoo Bash*
The original Have Moicy! was just the best folk album of the rock era (according to Robert Christgau) and invented freak-folk and anti-folk. The followup features a mostly new cast of characters (except for the ageless Peter Stampfel) and captures a bit of the same magic.
*I didnt hear Have Moicy 2 until a few days ago and usually I don't list records that I haven't lived with for a while, but this is so good – and long-awaited – that I had to include it.
Screaming Females – Rose Mountain
After years of producing themselves live in the studio, the New Brunswick trio gets a producer and adds a bit of production value. And you know what? It sounds great.
PWR BTTM – Ugly Cherries 
Gay duo from Brooklyn who bring Pansy Division into the 00's with a much needed dose of queerpunk irreverence and attitude.
Worriers – Imaginary Life
While women have come to dominate pop and R&B, they're not doing so bad in the basement scene either, as this sassy, intelligent, rockin' album proves.
Best Shows (alphabetical)
Better Call Saul
Doctor Who
Fargo
Gotham
Jessica Jones
Madame Secretary
Major Crimes
Mr. Robot
The Middle
Teen Wolf