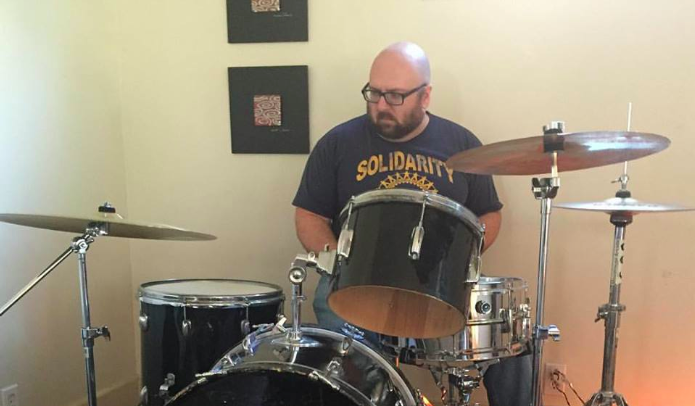 Best Albums (in alphabetical order)
Beauty Pill – Describes Things As They Actually Are
An album I've waiting over 10 years to hear and it's as amazing as I'd hoped it would be.



Fuzz – II
Ty Segall can do no wrong.



Kinski – 7 (or 8)
Sweet son of a bitch! This is probably their heaviest album and will kick you in the ass every time you listen.



Mike Krol – Turkey
Short, sweet and rocking, it's 18 minutes you'll want to relive over and over again.



The Mountain Goats – Beat The Champ
I never realized how much I wanted an indie-folk concept album about about wrestling until I heard this.



No Joy – More Faithful
A more recent discovery for me, but the blend of noisy, shoegazy goodness made a good impression right off the bat.



Sleater-Kinney – No Cities To Love
I've missed this band so much. I seriously never thought this album would happen, but I'm so glad it did.

https://www.youtube.com/watch?v=v6thsrNE7p4


Soccer Team – Real Lessons In Cynicism
As is the case with most Dischord bands you never know if you'll hear a new album from them, so this was a very welcome surprise. Not as lo-fi as their previous work, but it's still really good.



Kurt Vile – b'lieve i'm going down
Far beyond anything he (or anyone else) has done, both musically and lyrically.



Yo La Tengo – Stuff Like That There
Only Yo La Tengo could make a Cure song worth listening to.



Best Reissue
Ty Segall – Ty Rex
It's Ty Segall. Covering T. Rex. Yeah…

https://www.youtube.com/watch?v=d8_FV3JoBc4


Best Show
Fargo (Season 2)
Every bit as surreal and amazing as the first season, but with an even more interesting cast of characters played by actors you wouldn't expect. Plus Bruce Campbell makes a cameo as Ronald Reagan, which is just awesome.


Best Movie
Mad Max – Fury Road
It's basically a 2-hour anxiety attack. Seriously, it never stops or slows down and I loved every minute of it.


Best Podcast
The Best Show with Tom Scharpling
After a 1-year hiatus, Tom Scharpling is back to steamroll all the chumps and "podtrash" that stand in his way. Since the Clinton administration, Tom Scharpling and Jon Wurster have created some of the best comedy radio in history and they're doing it again every Tuesday night! Newbridge is comin' to get ya!