Steven Griffin, aka Griffin Cosplay is a new cosplayer based out of Dayton, Ohio. This blog follows his successes and failures as he immerses himself in the culture both behind the scenes and at the conventions. You can find him on Facebook at http://www.facebook.com/GriffinCosplay and Twitter @GriffinCosplay.
I am not even sure where to begin when talking about ColossalCon. This was my first year attending this convention and the thing about it is that it is far different then any convention that I have ever been to. Normally in my experience at a convention you are in the minority when you are in costume. However at ColossalCon it is very much the opposite. While there walking the convention hall I think I may have seen 10 people that were not in some kind of costume.
First and foremost though, I have to thank Jeremey and Mallie Adams of Malmey-Studios.com for offering to have my wife and I stay at their house for the weekend. This was very generous of them and we had an absolute blast hanging out with them!
At the convention I would debut my Magneto costume having finished it only a few weeks before the convention. The costume was very well received and it was a lot of fun to wear. The best part was watching people's faces light up when they saw it. I would try to keep a stern face and be Magneto like but when people would react to the costume it was really hard not to smile.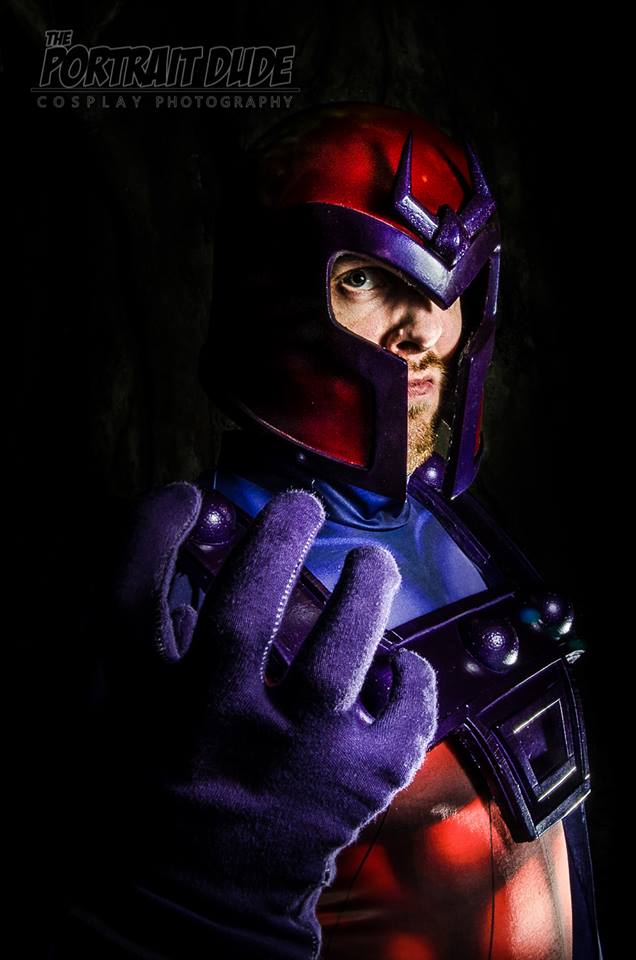 While walking the halls of the convention we ran into some other people in Marvel character costumes and they informed us that there would be a Marvel photoshoot going on later in the day. We decided that we would meet up around that time and head to the shoot together. There were lots of great costumes and the shoot ended up being a lot of fun.
Afterwards, the two people we had ran into earlier in the day ran up to us this time in different costumes. This time they were dressed as Quicksilver and the Scarlett Witch, which made for some great "family" photos.


It was also shortly after the shoot that I ran into my good buddy Knightmage who was rocking an incredible Shredder costume that he made. I demanded that we get a quick shot together… but also meet up later for some professional shots.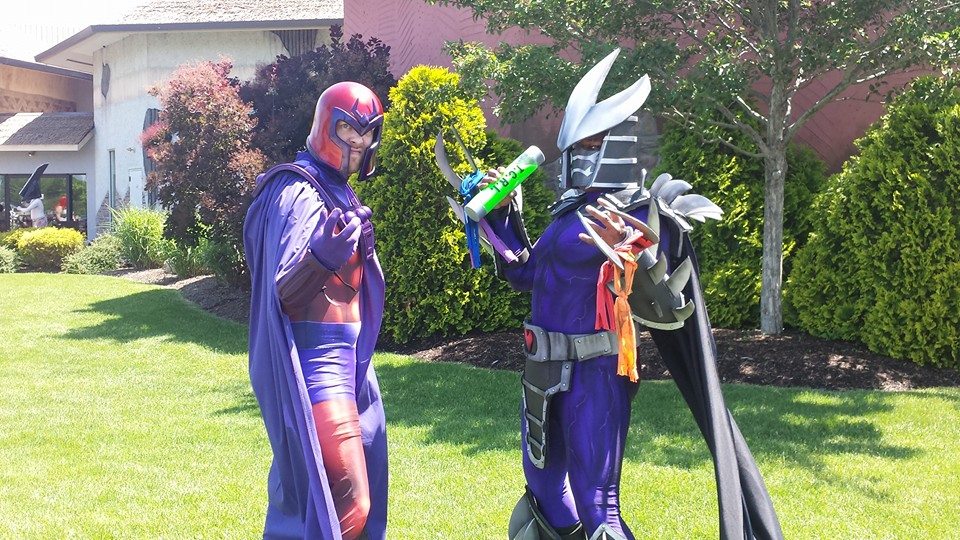 This would come later in the day when a group of people involved in Fighter's Cause including our amazing photographer, The Portrait Dude met up to do a quick group shot for the Fighter's Cause page. I am extremely happy with these shots so I wanted to share them with you here. As you can see The Portrait Dude (Wes) is an amazing photographer and I have some really talented friends.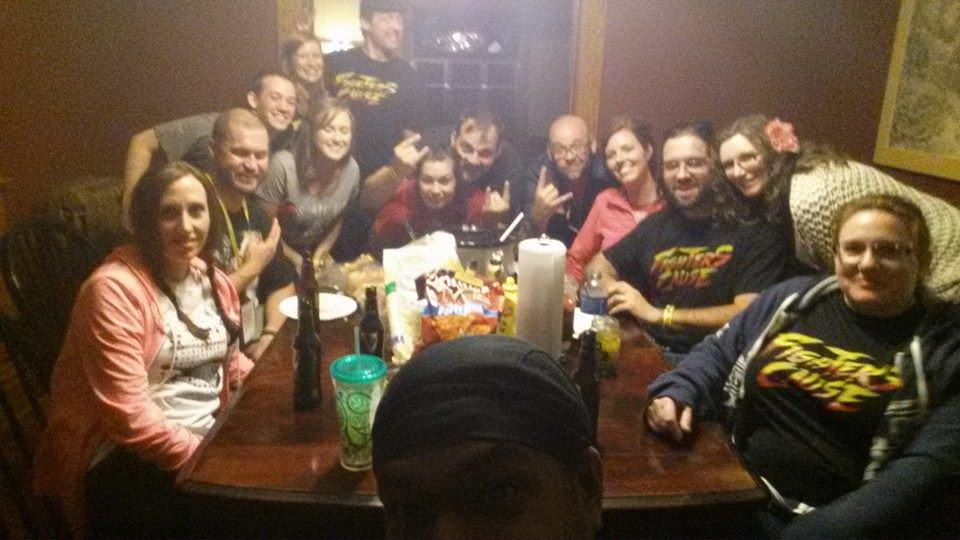 After the convention a group of people involved with Fighter's Cause all went back to the Malmey house for a little party and a wrap up to one of the best weekends that I have had in a long time. Hopefully we will be able to do it again next year!