Hey folks, it's Luke LaBenne here, writer and host of Ghettoblaster's Best Song Ever podcast. 2016 was a crazy year, full of surprises, so many musical icons released albums and some of them served as farewells. We saw so many amazing albums from veteran artists and some newcomers who grabbed our attention and quickly became beloved favorites. There were so many great albums that I had the honor of listening to and writing about this year thanks to Ghettoblaster. Some of them really stood out so here they are, my Top 20 Albums of 2016.
---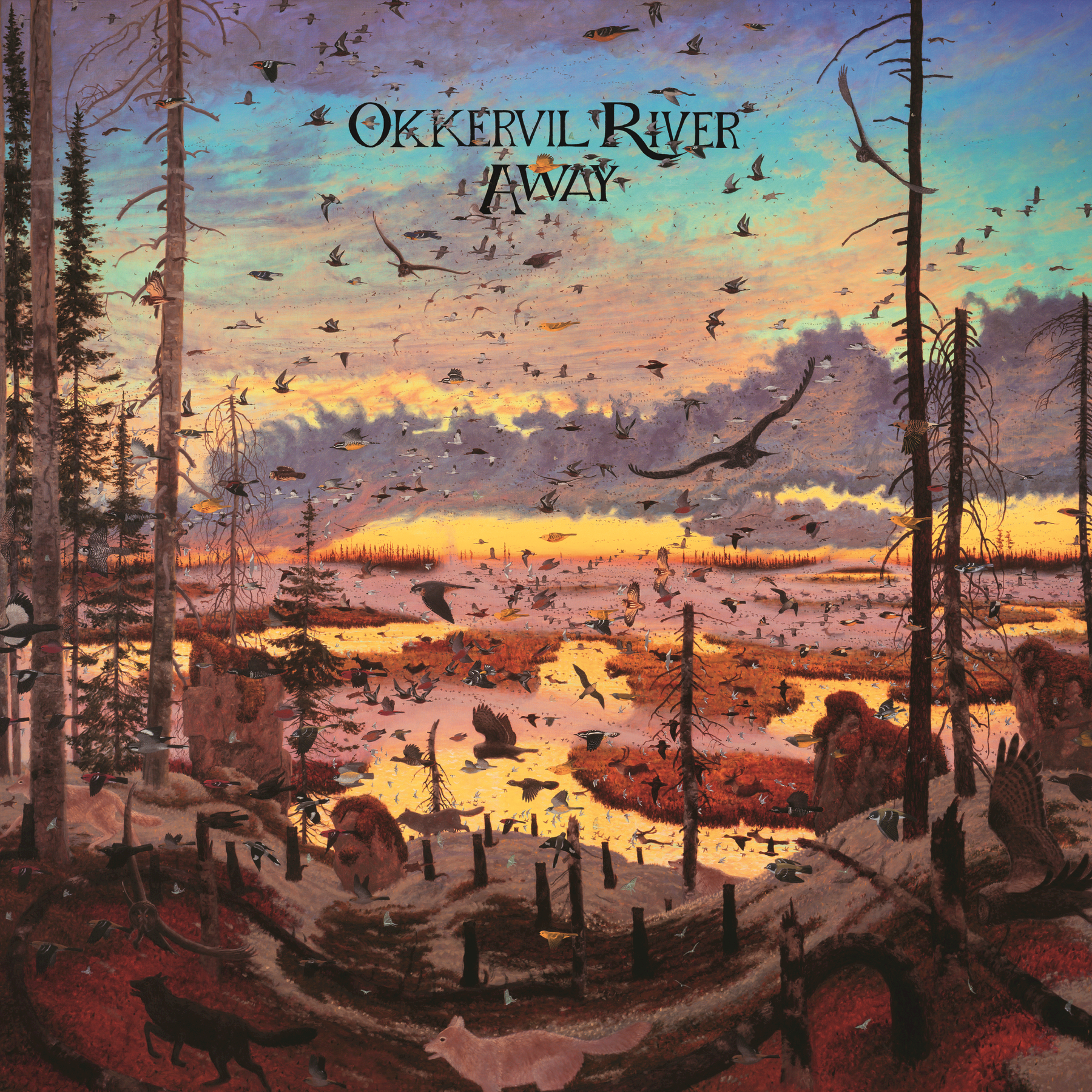 20. Okkervil River – Away
The ghost album from the band that no longer exists. After the breakup of Okkervil River, frontman Will Sheff went through a period of uncertainty in which his Grandfather and personal hero passed away. Sheff teamed up with jazz musicians, including yMusic's C.J. Camarieri who used his grandfather's old trumpet, fusing jazz with their existing folk rock sound. This album that almost didn't happen turned out to be a warm and beautiful expression with the emotional weight we've come to expect from the rock veteran.
Watch: Okkervil River –  Okkervil River R.I.P



---

19. Kyle Craft – Dolls of Highland
Former GASHCAT frontman Kyle Craft made his SubPop debut with the right amount of retro and modern influences, from Velvet Underground to Neutral Milk Hotel. Kyle tells vivid, sprawling tales of love and loss akin to Bob Dylan, with his powerful, one of a kind voice and big, Springsteen-esque instrumentals. Whether he's serenading a lady or lamenting his friend who committed suicide, these songs feel very personal and lived-in, with Kyle's 27 years of life informing each tune.
Listen: Kyle Craft – Pentecost




---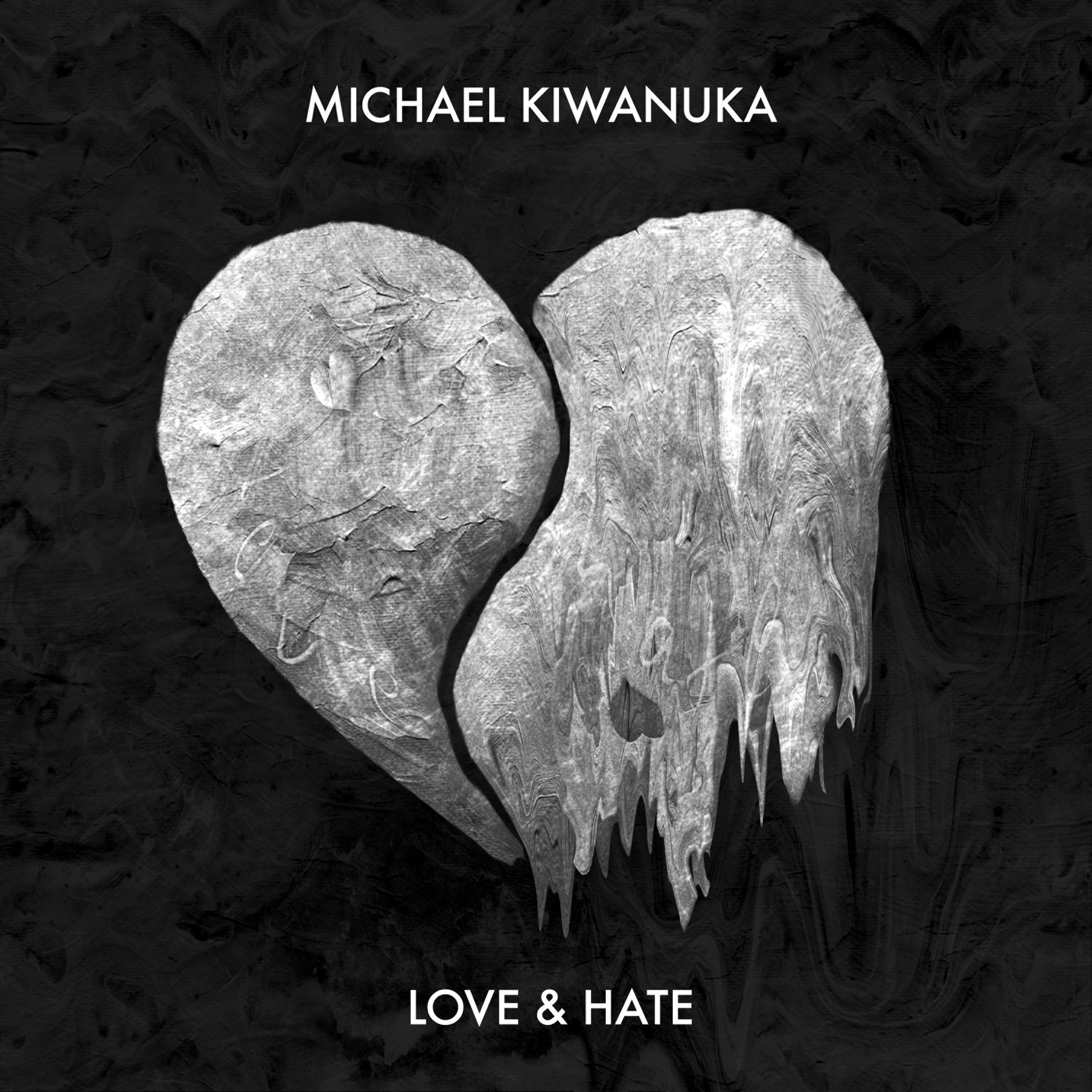 18. Michael Kiwanuka – Love & Hate
I remember a week where I felt like no albums had come out that grabbed my attention and then later in the week I heard this album and was blown away. British singer/songwriter Michael Kiwanuka combines the building jams of Pink Floyd, with the vocal force and social relevance of Marvin Gaye. Joining soul, folk, and rock to explore the meaning of love & hate, and express the triumphs and trials of a "black man in a white world." Much of this album is featured in the Netflix's The Get Down giving a fitting canvas for Michael's epic, emotional, and uplifting music.
Watch: Michael Kiwanuka – Black Man In A White World



---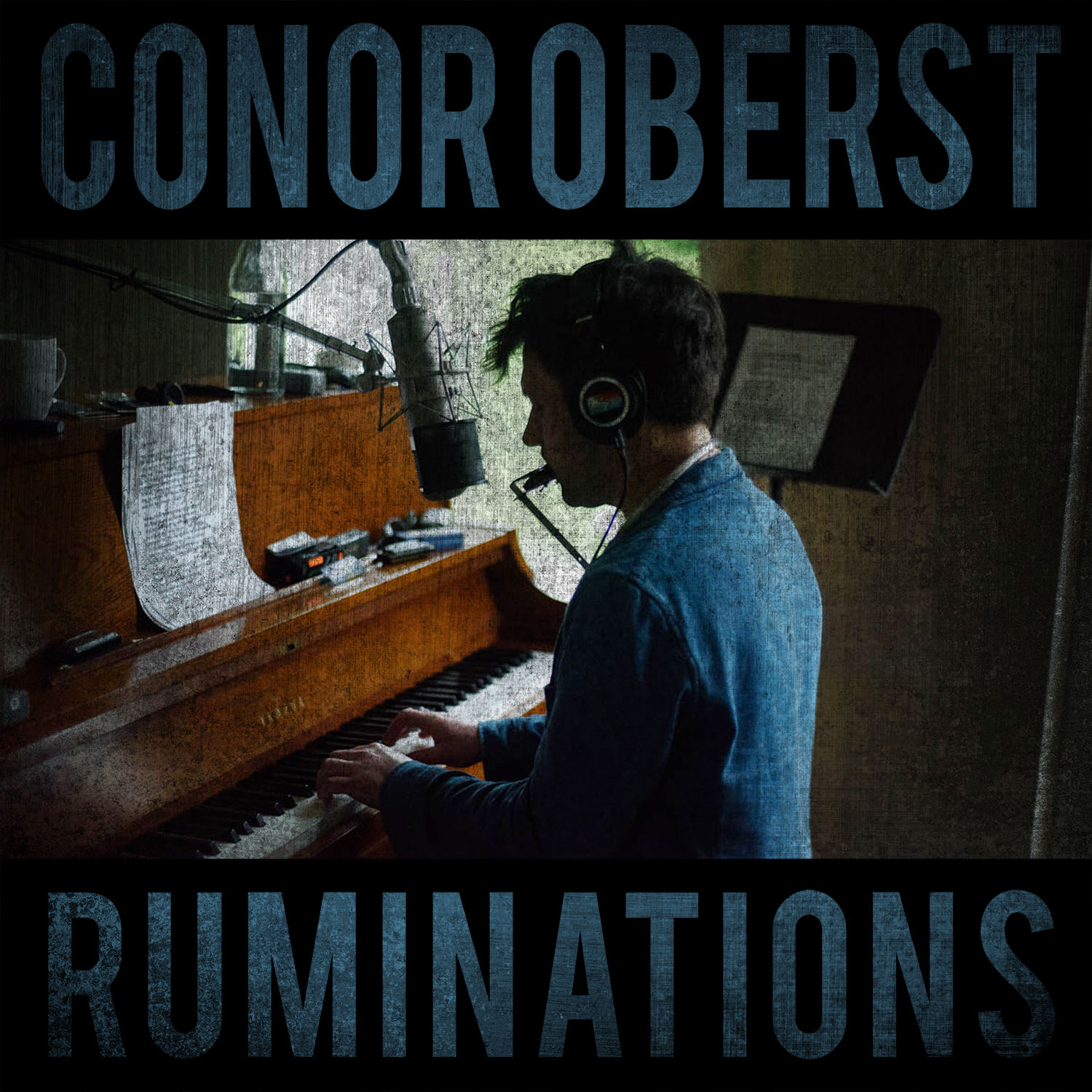 17. Conor Oberst – Ruminations
Last year, Conor Oberst released an album and did a tour with his punk band Desaparecidos. Afterwards, he was exhausted and ill, so he returned to his hometown of Omaha, Nebraska to recover. While there, inspiration struck and he wrote a recorded an album in 48 hours. We see a different Conor then we're used to, stripped down to just guitar or piano with an occasional harmonica solo. Lyrically, these songs are thick with cultural and literary references that drive home the Americana vibe of this album as Conor looks back over his life and career and considers what lies ahead. What began as a sort of pit stop to regroup turned into some of his most personal and powerful work yet.
Watch: Conor Oberst – A Little Uncanny


---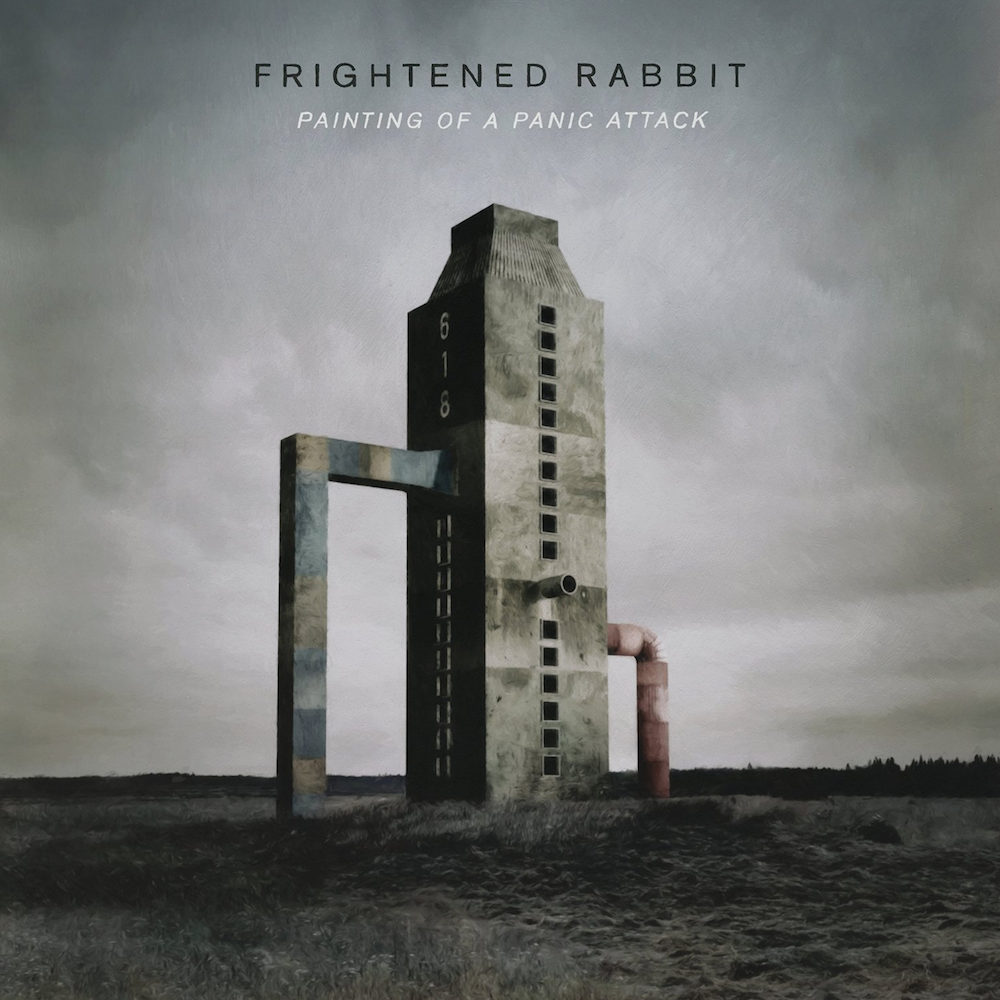 16. Frightened Rabbit – Painting Of A Panic Attack
Scotish indie-rock veterans Frightened Rabbit really came into their own with their 2012 album Pedestrian Verse, completing the gradual transition from rougher folkier sound to a more polished indie-rock sound. The National's Aaron Dessner helped them perfect that sound on this album. Resembling The National and the sound Dessner helped Mumford and Sons achieve last year, these songs are much brighter and catchier than you would assume based on the cover art and title. Lyrically, this album deals with death, addiction, and depression though it has it's fair share of self-deprecation hope permeates each track. Under the tutelage of Dessner, these guys join the ranks of indie-rock greats and continue to grow with each new album.
Watch: Frightened Rabbit – I Wish I Was Sober


---
15. Mutual Benefit – Skip A Sinking Stone
Jordan Lee has made music under the name Mutual Benefit since 2009, but this year he reached new heights with Skip A Sinking Stone. While touring, Lee contemplated life and love during long car trips, putting his questions and realizations into words gives this album it's lyrical power. Backing up his insightful lyrics are grand compositions akin to Sufjan Stevens, that can shift quickly into bare, intimate folk. This album is grand yet isolated, using nostalgia as a means to move forward.
Watch: Mutual Benefit – Not For Nothing



---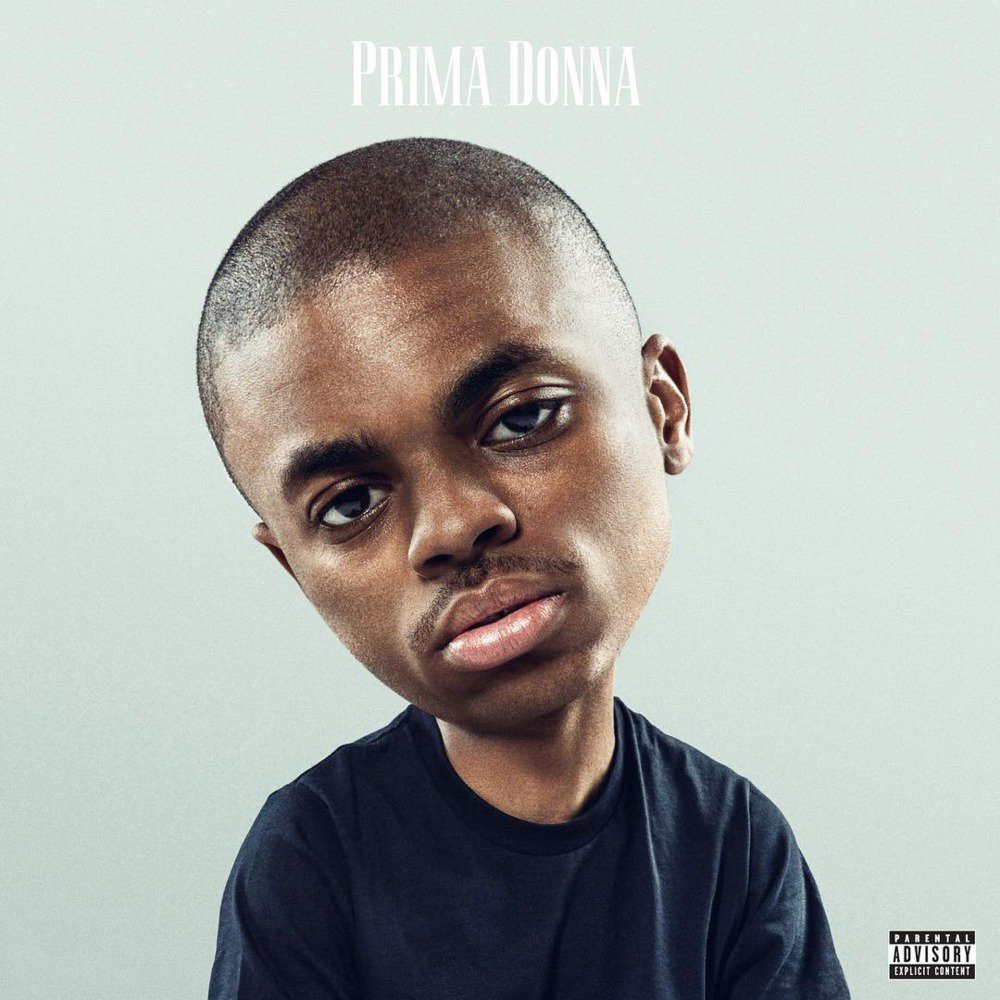 14. Vince Staples – Prima Donna
Last year, Vince Staples established himself as a force to be reckoned with in the world of Hip Hop with his album Summertime '06. This year, Vince let us know just how fame was treating him with a mini-album full of 7 heavy-hitting songs about his disillusionment with fame, but his strength and relevance despite it, effortlessly weaving social topics into his personal narrative. Not only is Vince at the top of his game lyrically (with more lyrics that can make Christian moms cry), but he has some production help from the great James Blake, appearances by A$AP Rock and Kilo Kish, and heavy nods to OutKast, even with a sample of Andre's verse from ATLiens. Every song on this album is fantastic and it comes with a short film to compliment each track.
Watch: Vince Staples – Prima Donna


---
For Love Often Turns Us Still. The veteran folk-rock band turned a page with their latest album, ditching their folk sound for electronic elements and airy, funky grooves. Kurt Wagner has experimented with electronics in the past, but on FLOTUS he seamlessly rolls them in with traditional instruments, primarily bass and piano, to make a smooth, hazy, and beautiful album. Ending, with an 18-minute "love" song. This album can pull at your heart strings just by the mood and feeling the music creates.
Watch: Lambchop – NIV



---

12. El Perro Del Mar – KoKoro
After 8 months of "maternity leave" indie-pop artist Sarah Assbring returned with her 5th album as El Perro Del Mar. After visiting a museum with eastern instruments and listening to japanese, chinese, thai, and indian pop Assbring added this eastern influence into her existing style of melancholy pop. This new style emerges on each song always in a new and interesting way. Something about motherhood enabled Assbring to tap into primal truths of humanity make this album very deep and insightful.
Watch: El Perro Del Mar – Breadandbutter



---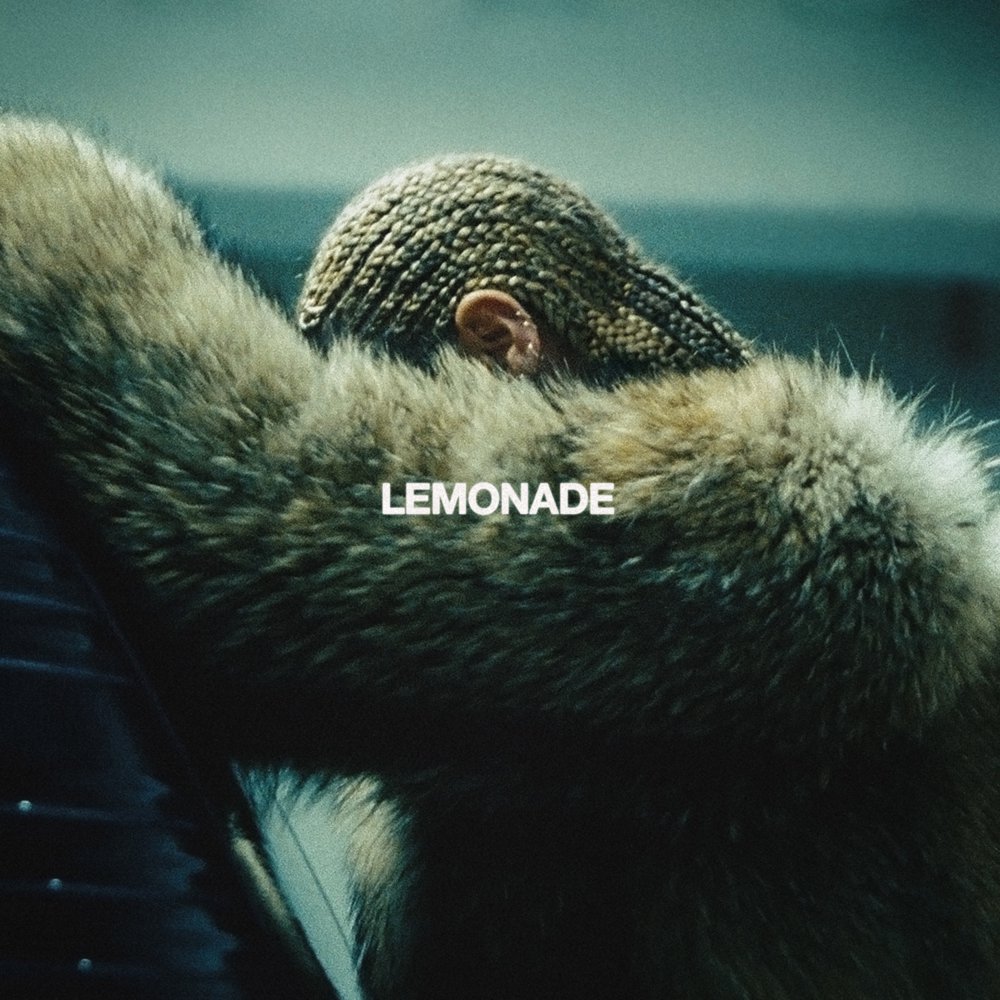 11. Beyonce – Lemonade 
Lemonade was more than an album. It was a film, it was couples therapy, and it was a cultural phenomenon. Never before had a superstar given such an intimate look at their lives on such a large scale. Not only did Jay-Z's infidelity bring out some of Beyonce's most powerful work exploring the nature of love, blackness, and womanhood, but she is also joined by an all-star cast of collaborators like Jack White, Kendrick Lamar, and the aforementioned James Blake. Queen B is at the height of her power and vulnerability making this album dynamic and addictive.
Watch: Beyonce – Sorry



---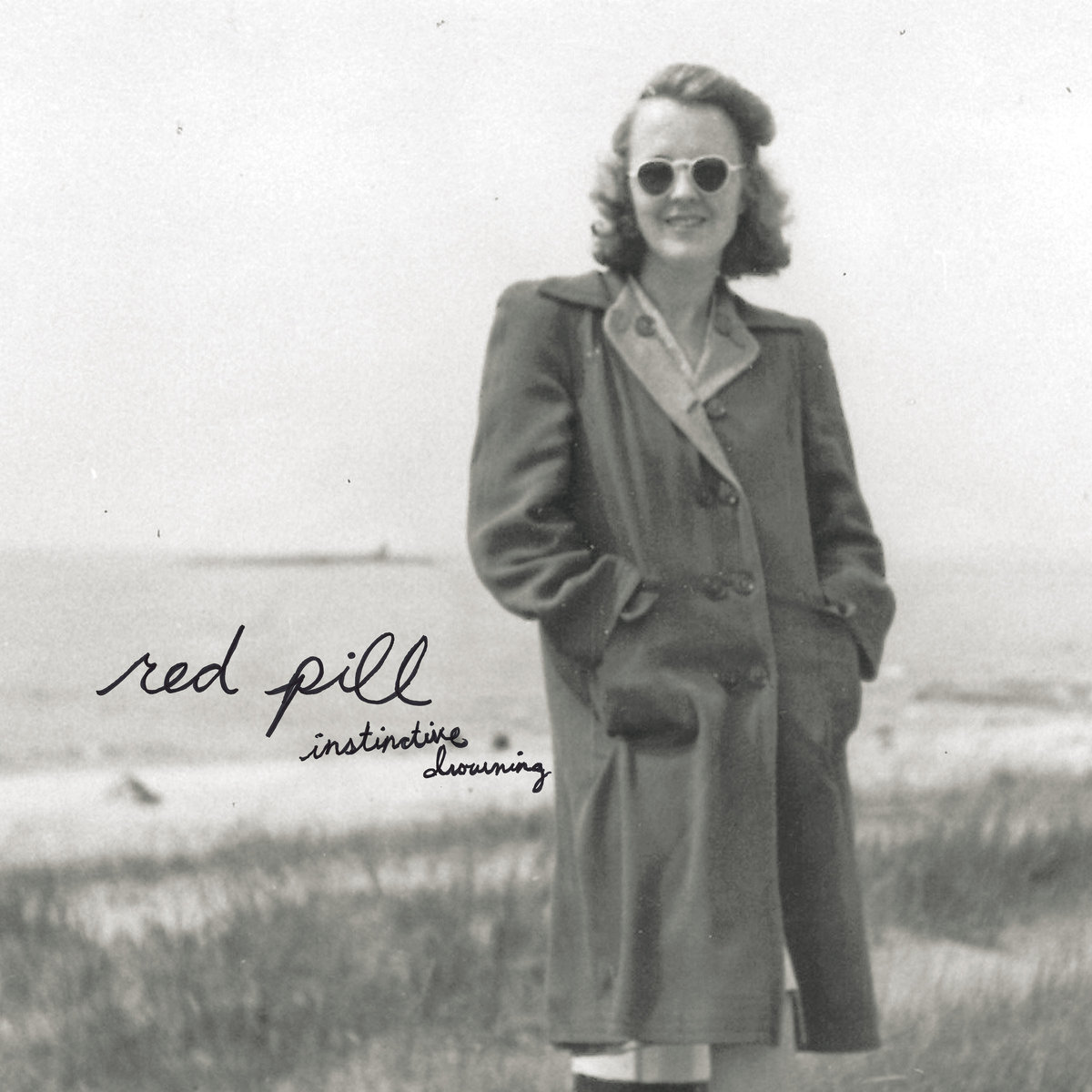 10. Red Pill – Instinctive Drowning
If you've read my posts or listened to my podcast then it's no surprise that Detroit rapper Red Pill ended up this high on my list. Red Pill was one of my greatest discoveries this year and  just in time for him to drop his innovative second album for Mello Music Group. With the help of producer Ill-Poetic, he creates an eclectic journey through the life and mind of Chris Orrick a.k.a. Red Pill. Shedding the old school style of dusty samples and venturing into more expansive and experimental instrumentals, so much ground is covered on this album. Whether it's grand speculation about the universe or small insights into his personal life, we hear a deep thinker whose thoughts and intentions go deeper than his actions. This record is a weighty and philosophical listen with stunning instrumentals and dynamic production, reflecting the complex contradictions in all of us.
Watch: Red Pill – Instinctive Drowning

---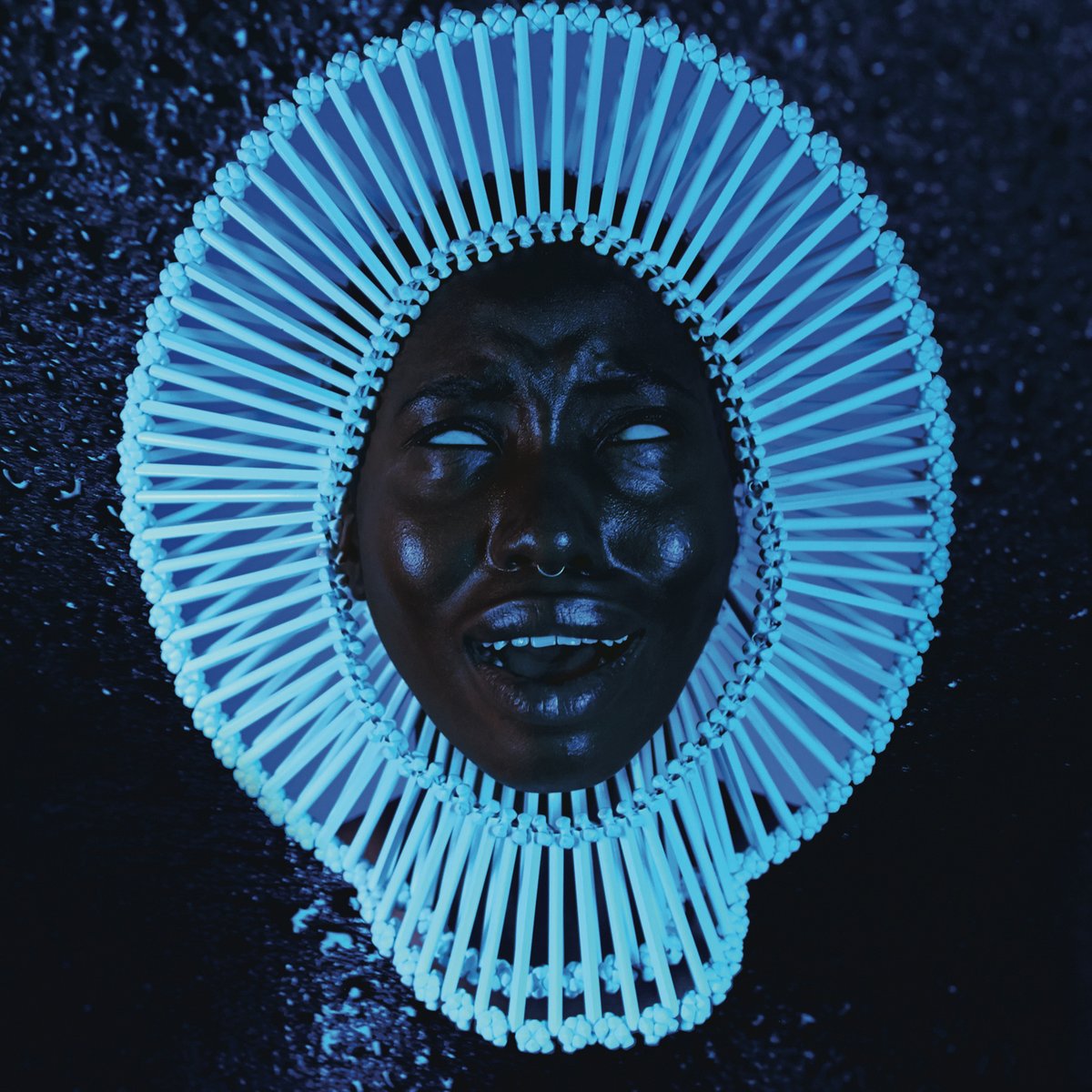 9. Childish Gambino – "Awaken, My Love!"
I was anxiously awaiting a rap album from Childish Gambino but he delivered was even better. Venturing into funk and not spitting a single rhyme on the album, Donald Glover has defied our expectations of what he's capable of. With the success of his FX series Atlanta we can see Glover really coming into his own as an artist. This album feels completely genuine and as a result is his best record to date. With sprawling guitar solos, extensive jams, and call and response vocals reminiscent of old school funk. Glover tackles social issues in a way we haven't seen him do before, he calls it, "a shared vibration for human progress."  No album released this year sounds remotely like this one.
Listen: Childish Gambino – Me and Your Mama


---

8. Kishi Bashi – Sonderlust
Sonderlust is the idea that each random passerby has a life as rich and complex as your own. That elusive concept it what K. Ishibashi attempted to capture on his third album. This album had a rocky start, with K. being underwhelmed by the songs he was writing. Meanwhile, family problems occurred and he threw himself into the music. The result is an examination of love, an album that plays like a movie. Produced by Grizzly Bear's Chris Taylor and featuring a full backing band, string quartet, and some contributions from of Montreal's Kevin Barnes. This album is the grandest instrumentation and most experimentation that we've seen from Ishibashi yet. I recently got the vinyl and put it on and it's impossible to turn off, each song is so engaging and plays into the next song perfectly.
Watch: Kishi Bashi – Hey, Big Star


---
7. Weezer – Weezer (White Album)
2014 saw the comeback of Weezer, one of the greatest rock bands who seemed to have lost their way a bit. Fans of Weezer's early work had shut out their pop punk sound when it went in strange directions while still permeating the mainstream. Everything Will Be Alright in the end won back many Weezer fans (including myself) and they quickly followed it up with the fourth installment of their self-titled color albums with what will forever be called The White Album. This is the greatest summer album you could ask for, channeling The Beach Boys with nautical themed rock songs as warm as the California sun. Every song is beautiful while being relentlessly catchy and fun. They may have won back their fans in 2014 but in 2016 they've assured us that they won't be straying from our favor any time soon.
Watch: Weezer – LA Girlz


---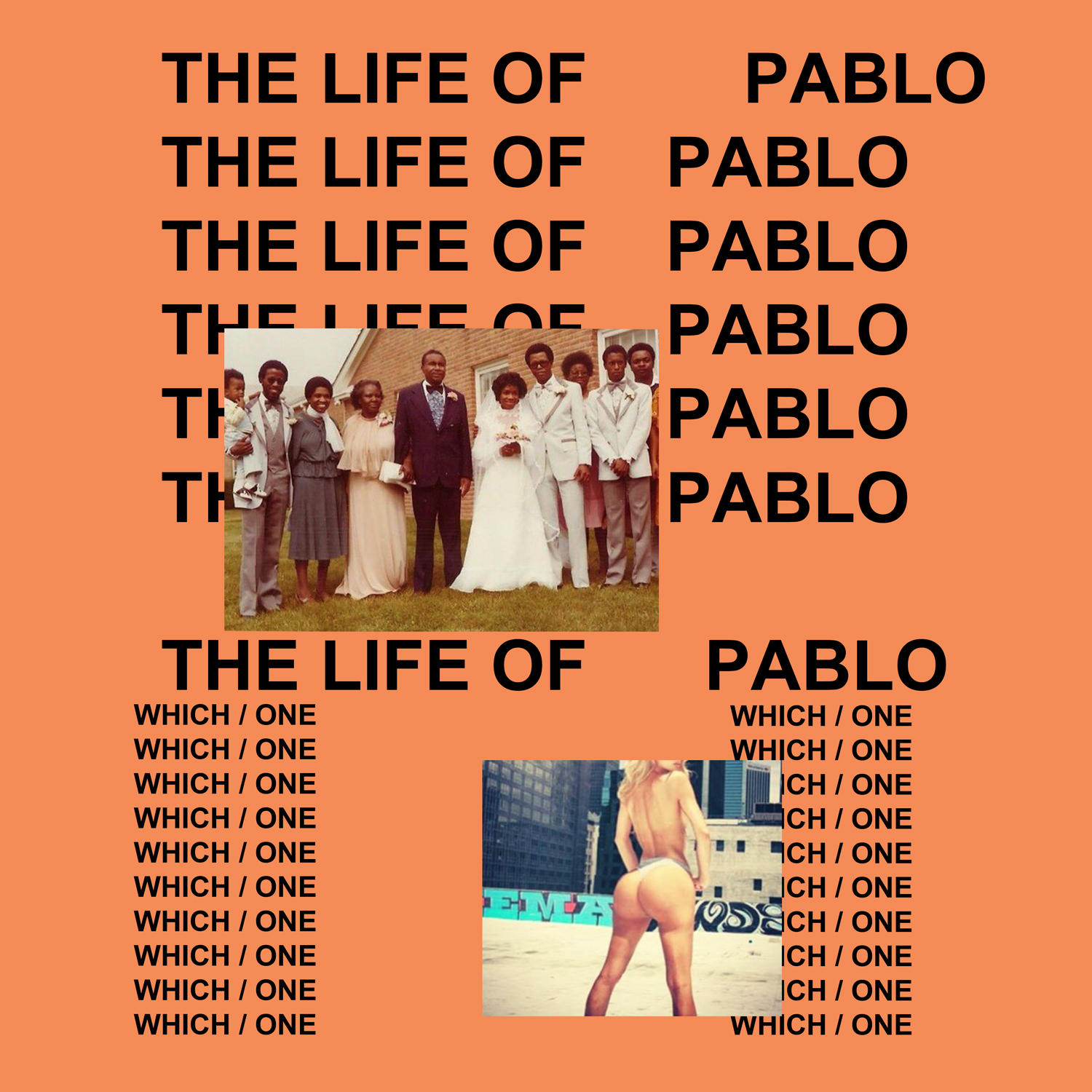 6. Kanye West – The Life of Pablo
Where does the art end and the artist begin? Can you separate the two? Kanye makes us ask this question all the time. How can I adore someone's music but disagree with most of their actions in their life? Everybody has to draw their own line, all I know is that ever since 2004 when I listen to Kanye's music I'm blown away. Though his styles have changed and there's so much controversy surrounding him constantly, he has a true talent for music. There are moments of shocking vulnerability on this album as well as your typical Kanye ego and braggadocios attitude. The collaborators here are insane from Chance to Frank Ocean, Rihanna to Kid Cudi; so many amazing artist line up to work with Kanye despite all his issues and there is a reason for that. I don't let the news or blogs or reality shows or even the artist's actions shape my opinion, I let the music speak for itself.
Listen: Kanye West – Ultralight Beam

---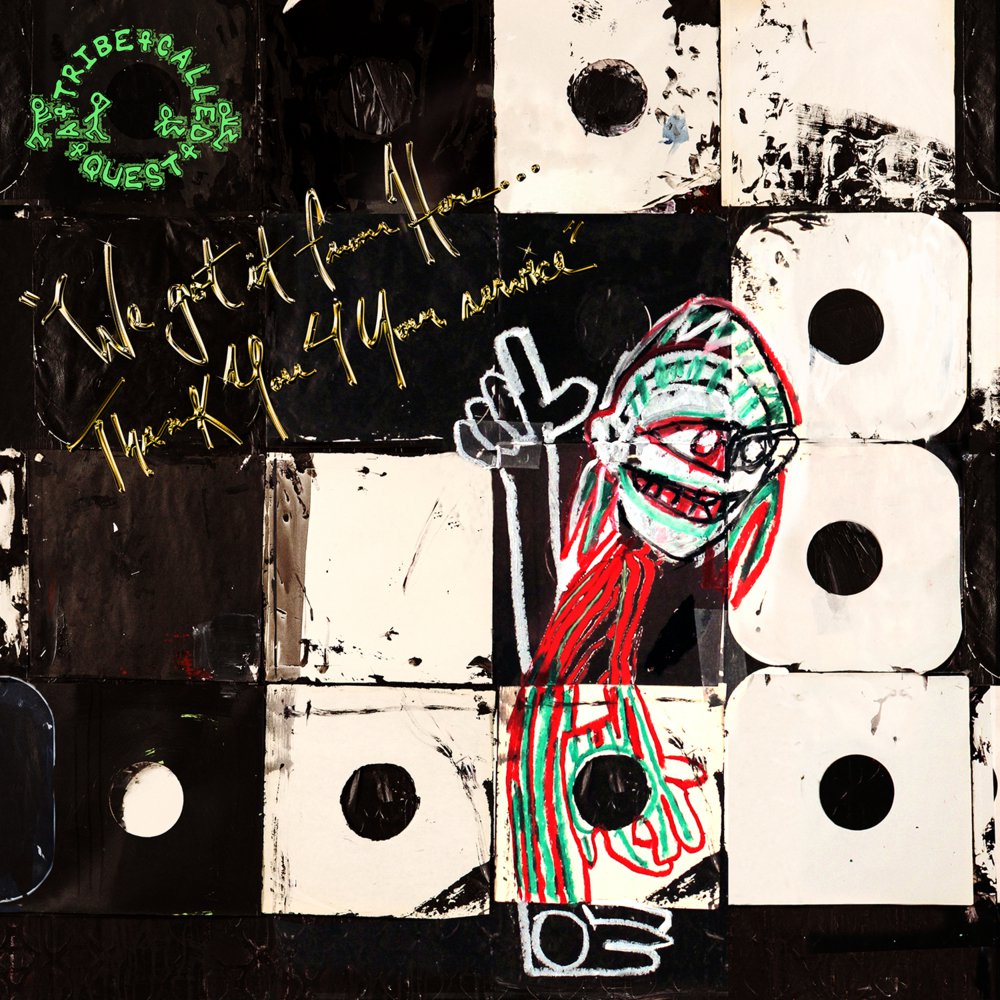 5. A Tribe Called Quest – We got if from here… Thank you 4 your service
The legendary hip-hop group's first album in 18 years was everything you would hope. Including the late Phife Dawg's final verses, and an all-star list of contributors including Kendrick Lamar, Jack White, Andre 3000, Anderson Paak, and Elton John. Q-Tip masterfully comments on all the major political and social topics over beats that feel completely current while evoking the groups earlier work. From start to finish this album has you hooked, the music is so engaging while leaving room for some experimentation and the lyrics just speak so perfectly to the emotions many people are feeling. Dave Chappelle hosted SNL with ATCQ as the musical guest and he said it's always scary to make a comeback so it's nice to know you're not doing it alone. This is one of the greatest comeback records you could ask for, while adding to the legacy of one of hip-hop's greatest contributors.
Watch: A Tribe Called Quest – We The People…

---
Formerly Andrew Jackson Jihad the Arizona folk-punk band has been making music since the mid 2000s. Their sound was mostly acoustic with folk instruments like guitar, banjo, and standup bass and Sean Bonnet's wild, cracking voice and unpredictable lyrics. On 2014's Christmas Island they unveiled a new sound, with the help of one of my favorite rock producers John Congleton. On The Bible 2 we see Bonnet's lyrics more refined, and the folk punk style perfected. This is the most dynamic album the band has delivered. Congleton likes music that makes him feel a range of emotions, and helps bring out the individual personalities of each song. Weather it's crunchy punk tracks like "Cody's Theme" and "My Brain Is a Human Body," resembling Neutral Milk Hotel, or intimate ballads like "Junkie Church" and the song that brings the album's core mantra, "No More Shame, No More Fear, No More Dread." For those of us who feel uncertain in our skin sometimes, these weirdo anthems have relatable lyrics that hit hard. Though they've been around for years this album quickly made them one of my new indie favorites.
Watch: AJJ – Goodbye, Oh Goodbye

---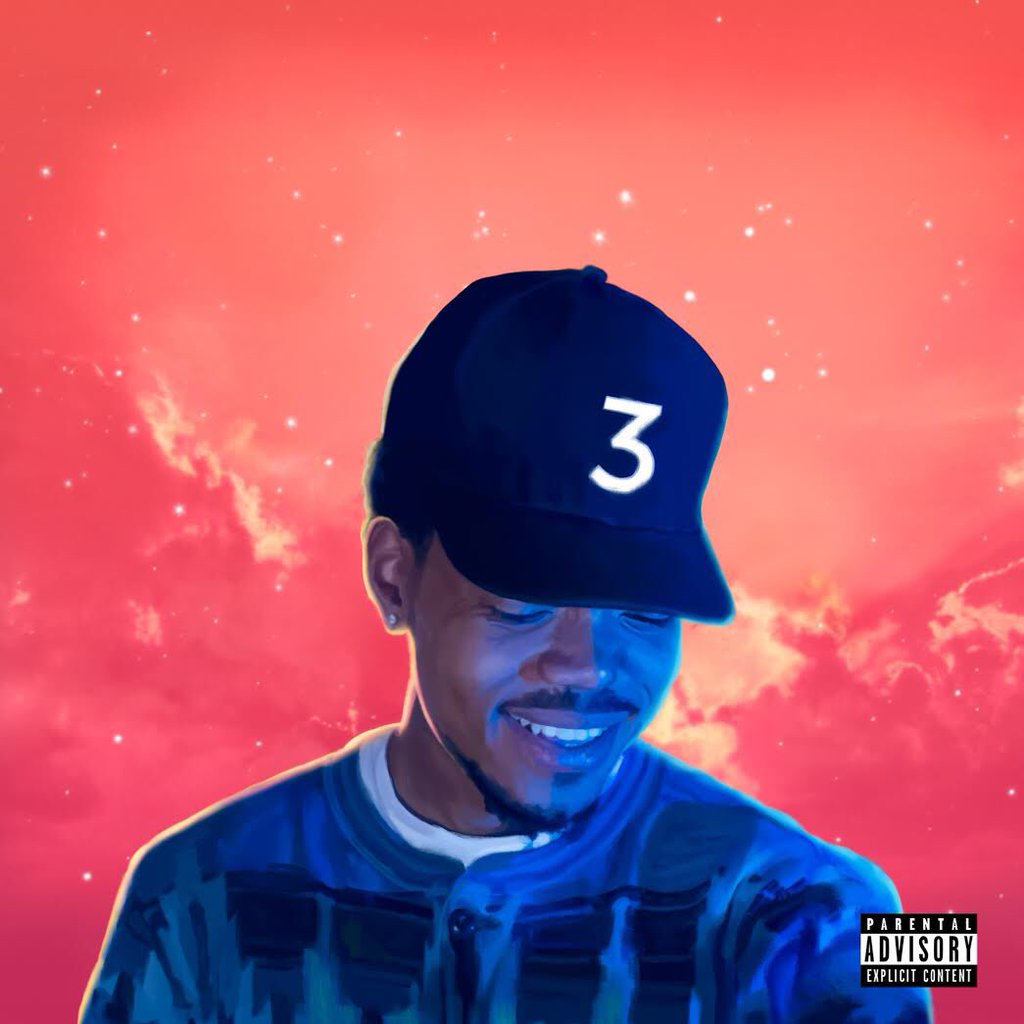 3. Chance The Rapper – Coloring Book
Forget Blonde. Forget Pablo. Forget Lemonade. Coloring Book was my most anticipated album of the year (and then it was exclusively on Apple Music FML). With 2014's Acidrap I fell in love with the music of Chance Bennett. I began to respect him a lot after I watched him get a beer bottle thrown at him and tell the person who threw it that he loved them (he did walk off stage after someone threw a second bottle but can you blame him?). After the release of Angels, the birth of his daughter, and his phenomenal appearance on Kanye's Ultralight Beam it was clear that Chance is growing and maturing. On this album we see Chance on top on the world, yet he remains grounded. In a world where mainstream hip-hop keeps getting darker with melodies drained, Chance injects warmth and brightness into the genre. Tapping into nostalgia in a more productive way than Donald Trump. This album has everything, ballsy hip-hop swagger, brooding trap, and glorious gospel. Not to mention this album redefined what independent mixtapes are capable of accomplishing. Chance has ascended to super stardom with Nike and Kit-Kat commercials, and features on numerous albums including The Hamilton Mixtape. It's hard not to be a stereotypical hipster and say I've loved Chance for years and condemn the bandwagon jumpers, but instead i'll just say it's about damn time.
Watch: Chance The Rapper – No Problem

---
2. John K. Samson – Winter Wheat
The former frontman of The Weakerthans trades out his rocking for restraint and the result is one of the most beautiful, powerful folk albums of the 21st century. Whether he's speaking about internet trolls, a departed loved one, or a rehab center he so perfectly captures the humanity in any situation. John is a master of melody so you have some incredible lyrics paired with the most infectious melodies. The lyrics walk the line of being cryptic enough that you don't understand his specific references, but specific enough that you grasp the mood and the story being told. The albums title refers to a crop that endures the winter and rises in the spring and this metaphor extends to many of the stories on this album. He is great at capturing low points and the clarity that follows. This album just hits you in the heart with every new song, they're masterfully performed and produced emotional wrecking balls, delivered with a warm and comforting voice.
Watch: John K. Samson – Postdoc Blues

---
1. Jamila Woods – HEAVN
This album was off of my radar because it wasn't on Spotify, and it is responsible for 90% of my Soundcloud visits this year. This album did for me what Solange's Seat At The Table did for many others, perfectly put into words and music the life and struggles of black females. It shows how music can be the most powerful tool to connect with someone who's life is different than yours, while highlighting the shared aspects of humanity that connect us all. Whether she's singing a love song, lamenting her departed grandfather, or sounding a battle hymn, she does it with such a warm and steady voice. The music is just so beautiful with production by the likes of Saba and Kweku Collins, combining jazz, folk, and r&b. Much like her Chicago buddies Noname and Chance (who both appear on the album) she taps into the nostalgia of 90's kids, altering playground rhymes and the Mr. Rogers theme. This album is a smooth and tender tale of love, family, pain, power and resilience.
Watch: Jamila Woods – Blk Girl Soldier

---